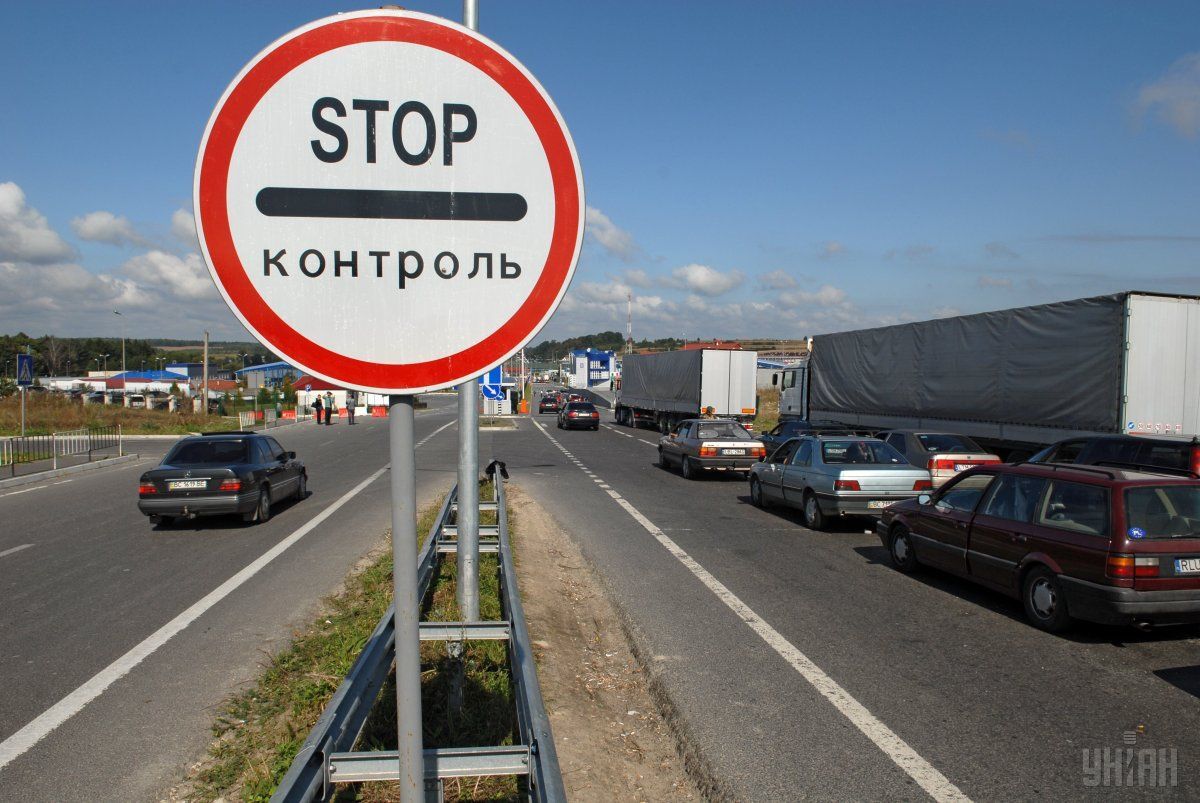 Photo from UNIAN
During the past few years, we have seen a reset of the prevailing security paradigm with devastating consequences for international peace and for people's lives. Almost every day, Ukraine is losing soldiers and civilians in the war in Donbas. Despite the Minsk agreements, we are constantly facing severe attacks on our cities from Russian fighters; the recent attack on Avdiivka, with weapons prohibited by the Minsk agreements, has created an emergency situation and threatens to create a humanitarian catastrophe, Nataliya Katser-Buchkovska, member of the Ukrainian parliament, wrote in an article titled "Why are Ukraine's borders not secure?"
Who could have predicted a few years ago that Ukraine would be invaded and part of our territory annexed? Since 2013 Ukraine has changed a lot: it has become stronger, rebuilt its army from scratch, enacted multiple reforms in a short period and, more importantly, the mentality of its people has been transformed to become European.
Despite its massive security challenges, my country has moved closer to Europe than ever before. We are in the final stages of a visa-free regime with the EU and of our EU Association Agreement; we are a contracting party to the EU's Energy Community Treaty, implementing the so-called Third Energy Package; we are signatories of the COP21 Paris Agreement on climate change; we have joined the Western European Nuclear Regulators Association. Ukraine is a member of the UN, the WTO, the GUAM Organization for Democracy and Economic Development; it works closely with the IMF, the World Bank, the EBRD, the European Atomic Energy Committee; we are a party in NATO's "Partnership for Peace" programme and participate in most NATO-led schemes.
Most importantly, Ukraine has moved closer to western values and the western way of life. For the first time in 25 years, western-educated professionals, including myself, are in government. While not yet at critical mass, such reformers along with civil society are key drivers of Ukraine's transformation.
Read alsoUkraine demands say in any Russia-U.S. talks to end conflict on its territory – mediaNevertheless, and despite the protection promised to the country by the Budapest Memorandum, Ukraine is still bleeding from the war in Donbas.
In 1994, by signing the Memorandum, Ukraine gave up its nuclear weapons in exchange for security assurances against the threat or the use of force against its territorial integrity or political independence. Yet the international security paradigm has been dramatically influenced by Russia's illegal annexation of Crimea and its increasingly aggressive military posture globally. Ukraine's security is no longer guaranteed. The Budapest Memorandum simply does not work.
How can we secure world order when agreements and traditional means are not functioning? We have assurances from NATO, regional security alliances, energy alliances, sanctions against aggressors — what else? Ukraine needs confidence from guarantors of the western order, such as the U.S., France, the UK, and Germany, that the country will not be left alone in its fight against external aggressors.
Ukrainians have suffered too much to surrender now, including a deep economic recession and social catastrophe. Since the Russian invasion in 2014, 10,000 people have been killed, 1.5m internally displaced, 10 per cent of our territory is occupied and our economy has contracted 16 per cent. Every day Ukraine lives through an undeclared hybrid war, with the aggressor using every possible tool: troops, cyber attacks, propaganda, diplomacy, even energy.
Read alsoNaftogaz buys gas from 15 European suppliers in 2016Its well-developed energy infrastructure, particularly its powerful gas pipeline system, makes Ukraine an important player in regional energy security. It is the key gas transit country for the EU. Our entry capacity of more than 288bn cubic meters a year and exit capacity in the European direction of more than 151bn cubic meters are among the biggest in the world. Ukraine also has a robust nuclear energy system and untapped potential for renewables. We have great capacity in agriculture, IT, metallurgy and other industries that make our country unique in Europe.
Ukrainians have lost their lives for the European values of peace, dignity and human rights. Not only our politics and economics but also our civil society have undergone significant transformations. There is a cluster of highly motivated young activists and leaders who do not tolerate corruption. One result is a new anti-corruption authority designed to eliminate a post-Soviet heritage that became the cancer of our nation.
Despite its slow pace, Ukraine's change is real. Reformers and civil society are fighting. If supported by Europe and the U.S., they will make change irreversible. We have reformed our military and are ready to be part of the international security agenda. Ukraine is ready to initiate negotiations on binding security guarantees for all non-nuclear states. Small investments in Ukraine will deliver high returns for Europe!
The Budapest Memorandum demonstrated the readiness of the Ukrainian leadership to subject the reborn state to international law and strengthen the non-proliferation of nuclear weapons. We gave up a third of the world's nuclear arsenal, setting a precedent of voluntary nuclear disarmament in exchange for peace and territorial security. Today, the sanctions against our aggressor are useful but not enough.
The world should understand that this is not a single process or a regional case. No nation can feel secure in a world where rules can be violated so easily and so cynically. Our case is part of a wider security agenda. Ukraine asks that its international partners meet their legal obligations to prevent any further aggression against its national security, promoting mutual confidence and maintaining peaceful order.