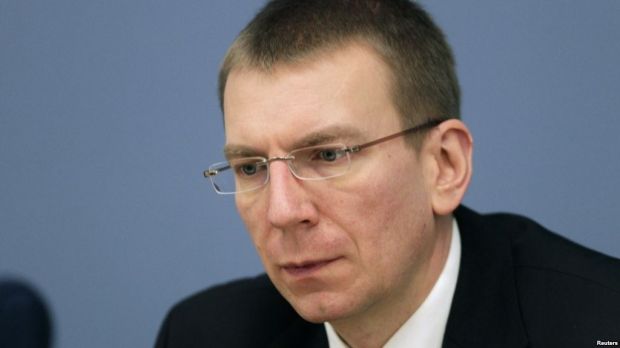 REUTERS
"Reforms in Ukraine should be primarily associated with the state and its residents. Ukrainian people should be shown clear support and benefits provided by the European Union, as well as what they will get from a closer dialogue with the union. This is why visa-free regime's introduction would be one such benefit," Rinkevics said, answering the question about EU support for Ukraine, BNN wrote.
Taking part in the meeting of the European Union's Foreign Council in Brussels, Latvia's representative explained: "The European Union should demonstrate clear support to the Ukrainian people."
Also during the meeting, Rinkevics invited Normandy format member states to do everything to prevent bloodshed and normalize the situation in the country.
Read alsoLatvian FM expresses support for continued negotiations using Normandy formatThe minister reminded that March this year would mark the third anniversary since the illegal annexation of Crimea. This is why, according to him, the EU should once again express strict support to Ukraine's sovereignty and territorial integrity.
During the review of discussion matters presented at the meeting, Rinkevics called for the conclusion of the ratification process of the Association Agreement with Ukraine. Pointing attention to EU support elements in Ukraine, the minister explained that one of the most important elements is EU's promotion of resilience in Ukraine.
"We value the importance of East StratCom Task Force. Escalation of the situation in Ukraine shows that the policy against Russia should be continued," said the minister.