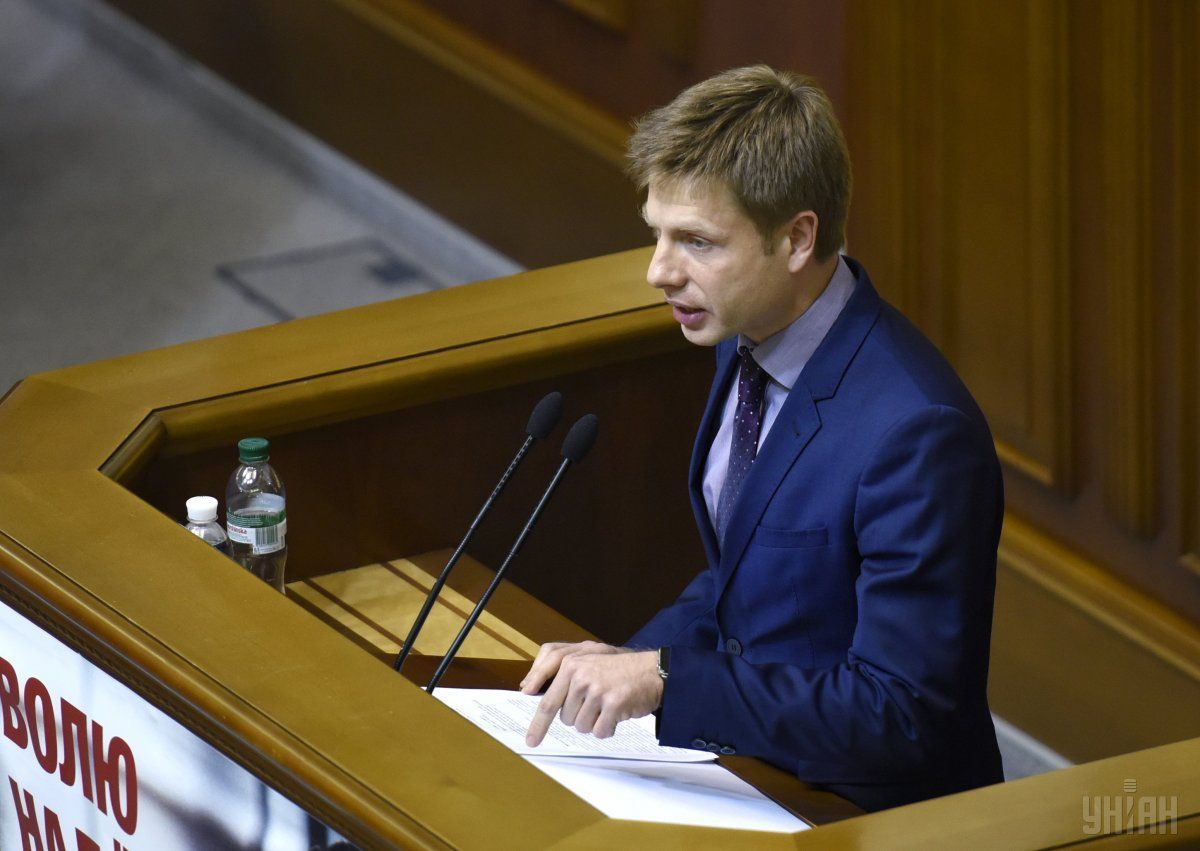 Photo from UNIAN
Oleksiy Honcharenko, a member of President Petro Poroshenko's bloc, sprayed the word "Nein" or "No" in red paint on a fragment of the wall on February 8 after German Ambassador Ernst Reichel suggested that local elections could be held in eastern Ukraine despite the presence of Russian troops in the region, RFE/RL reported.
The Kyiv legislator, who enjoys immunity from prosecution, then posted images of his vandalism on Facebook and wrote that the Berlin wall is a "clear symbol of recent Russian occupation of Europe."
Poroshenko's government has insisted on the withdrawal of all Russian troops as well as the end of all fighting in eastern Ukraine before it will agree to hold elections there – a key sticking point in negotiations with Russia to end the conflict.
Read alsoGerman Envoy cancels presser amid row over remark on Donbas electionsEuropean leaders have previously avoided publicly disagreeing with Kyiv, but Reichel told RBK-Ukrajina in a recent interview that it might not be necessary for all Russian soldiers to leave eastern Ukraine before elections could proceed there. Guaranteeing the safety of Ukrainian politicians running in the elections would be sufficient, he said.
Reichel's remarks, which openly stated a position that Germany has taken privately in the negotiations, caused such a stir in Kyiv that some Ukrainian lawmakers called on Berlin to replace him.
But Germany has stood behind Reichel, prompting analysts to say Berlin is stepping up pressure on Kyiv to make progress in the peace talks.
On the incident of vandalism, German Foreign Ministry spokesman Martin Schaefer said employees at the Kyiv embassy tried to stop Honcharenko from spray-painting the wall relic, but were thwarted when he claimed legislative immunity.
Schaefer called the lawmaker's actions "wholly inappropriate behavior."
Schaefer said Germany considers Ukraine a "close partner" and was the first country to establish diplomatic relations with Kyiv 25 years ago.
Read alsoGermany plans four-way meeting on Ukraine crisis - ReutersMoreover, Schaefer said Germany, which along with France is sponsoring the negotiations between Ukraine and Russia, is working to host another negotiating session next week.
Under terms of the Minsk cease-fire agreement Poroshenko and Russian President Vladimir Putin signed in 2015, Russia is supposed to withdraw all troops and weapons from eastern Ukraine while Ukraine is obligated to hold elections in the eastern areas now held by Russia-backed separatists, and provide those areas with more autonomy within Ukraine.