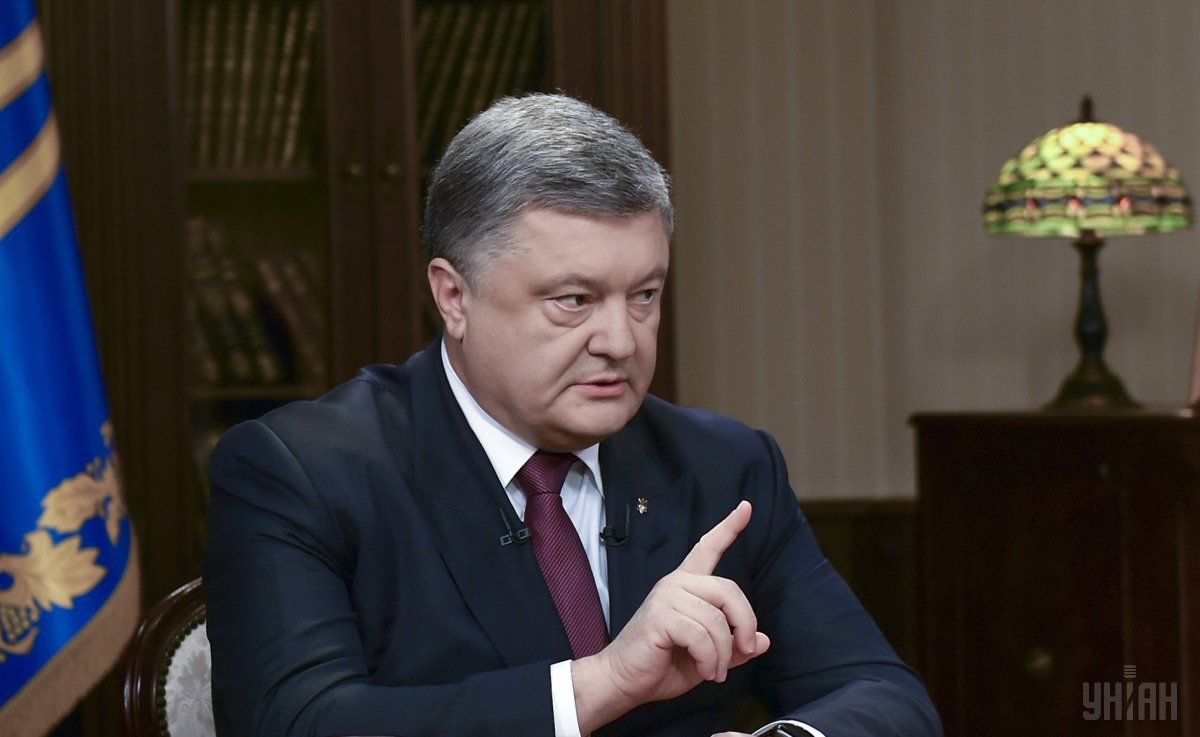 Photo from UNIAN
"Holding elections in the occupied territory in the presence of foreign occupation troops is firmly and absolutely impossible. This is the primary position. Our second position: one cannot compare the occupation of eastern Ukraine by the Russian army and the situation in East Germany," president's spokesman Svyatoslav Tsegolko quoted Poroshenko as saying.
The President recalled that the withdrawal of Russian occupation forces is a prerequisite for the holding of elections. "And one of the conditions is a security component that is in the middle of the road map to resolve the situation with the Russian aggression. And the withdrawal of Russian troops is an absolutely essential condition," said the president.
Read alsoGerman Envoy cancels presser amid row over remark on Donbas electionsAs UNIAN reported earlier, in an interview with RBC Ukraine, German Ambassador Ernst Reichel confirmed that there was a German-French version of a roadmap for the implementation of Minsk Agreements.
RBC Ukraine has quoted Mr Reichel as saying that the elections in the occupied territories of Donbas were possible before the withdrawal of Russian military forces. According to him, there is a historical example of how the parliamentary elections in East Germany, which were to replace the communist regime, were held in the presence of the Western Group of the Soviet Army and the then Communist regime.
He later said he had meant the creation of necessary conditions for holding the elections in Donbas when he was speaking of the possibility to carry them out in presence of Russian troops.
Read alsoGermany slams Ukrainian lawmaker for defacing Berlin Wall remnant – mediaThe Ukrainian Foreign Ministry reported that they summoned the German ambassador and noted the inadmissibility of holding elections in the occupied areas of Donbas in the presence of Russian forces.
The German Foreign Ministry later stated that local elections in Donbas could only be possible in line with Minsk Agreements, after the two sides agreed on the conditions for holding them.