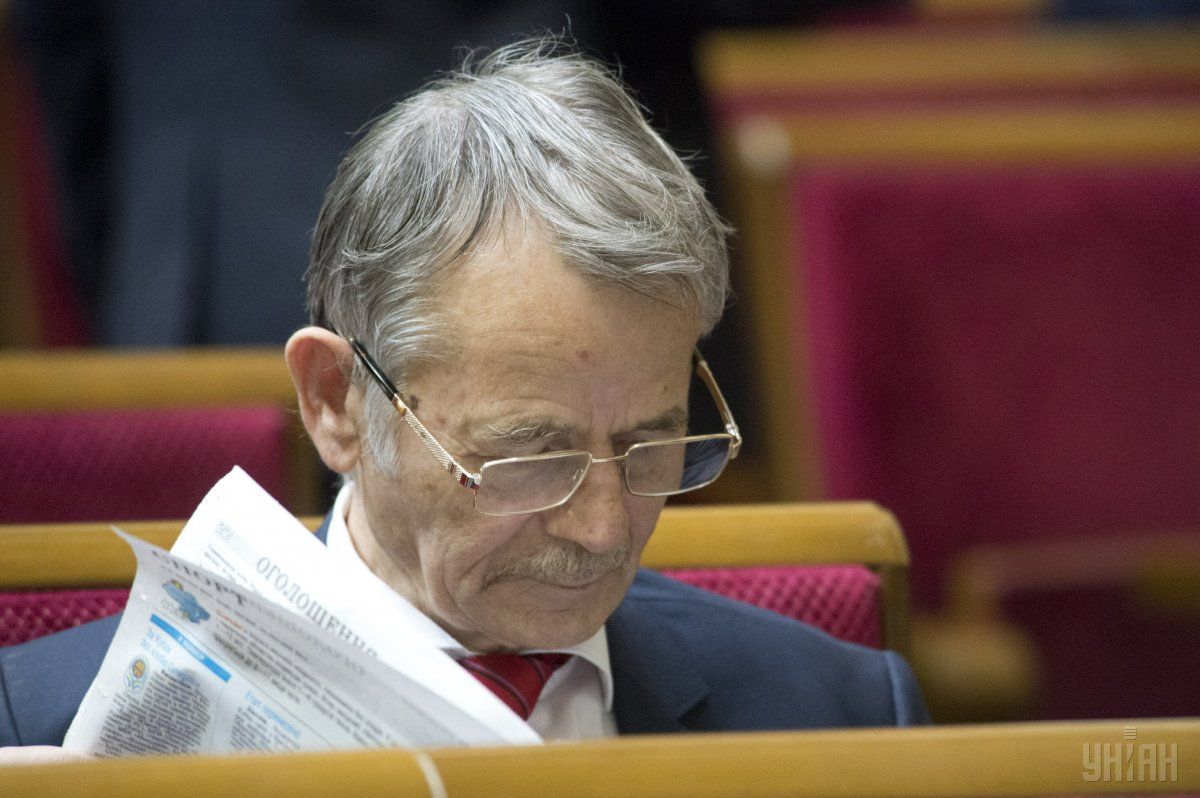 Photo from UNIAN
"When I spoke with Putin by phone four days before the referendum, he also told me how he would make the Crimean Tatars happy, vowed to resolve within a few months all social problems of the Crimean Tatars, and said that Russia was a great country, able to do more within these few months than Ukraine had done throughout the 23-year period of its independence," Dzhemilev said in an interview with Apostrophe.
Dzhemilev said he thanked Putin, adding that the Crimean Tatars were in a grave situation mainly due to the fact that Russia at one time had committed genocide of the Crimean Tatar people and deported the indigenous population from Crimea.
Read alsoCrimea Tatar leader Dzhemilev predicts Russia's withdrawal from Crimea"As for the assistance, this should be decided with the Ukrainian leadership. It is necessary to sit down at a negotiating table. But to sit down at the negotiating table and for the talks to be productive, you need to immediately withdraw your troops from our territory," the politician said he had told Putin.
"Well. We'll see then. A referendum will be held in four days," Putin reportedly responded.
Also, according to Dzhemilev, the Russian president in the mentioned conversation claimed there were no Russian troops in Crimea at the moment, at the same time warning against possible confrontation between the Russian troops and Crimean Tatars.
Read alsoDeal with Putin means deal with the Devil – Ukraine's Deputy PMUNIAN memo. After the introduction of its troops, Russian in March 2014 annexed the Ukrainian Crimea, having organized a "referendum" on self-determination. The self-proclaimed Crimean "authorities" stated that 96.77% voted in favor of Crimea's accession to Russia.
Read alsoPutin's "unsinkable aircraft carrier" in NATO's southern underbellyOn March 18, the Kremlin signed the so-called "Accession Treaty" regarding Crimea and Sevastopol.
Western powers have not recognized the annexation of Crimea and introduced a series of economic sanctions against Russia.