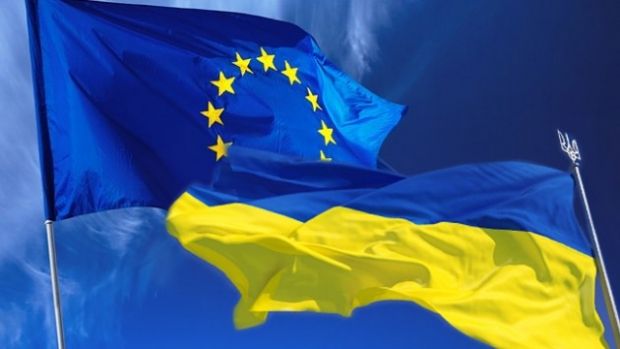 Image from ZN.UA
"Dutch parliament is expected to vote on [the] treaty next week. Approval or rejection by the Senate will not be affected by national parliamentary elections March 15," Reuters said.
As UNIAN reported earlier, a bill to ratify the Ukraine-EU Association Agreement was tabled in the Dutch parliament on January 27, according to an announcement on the website of the lower chamber of the parliament.
The bill was posted together with the Royal Message (the official text by which the King presents a bill to the House of Representatives) and the accompanying advice from the Council of State of the Netherlands. In particular, the announcement says that the bill regulates the enactment of the law dated July 8, 2015, which approved the ratification of the Ukraine-EU Association Agreement.
Read alsoReuters: Signatures that triggered EU-Ukraine referendum not vetted – Dutch govtThe Dutch government on December 16 approved a draft law for ratification of the EU-Ukraine deal by the parliament. Dutch Prime Minister Mark Rutte said that the bill was to be approved by the House of Representatives (the lower house) and the Senate.
The endorsement of this bill came a day after EU leaders had agreed to the demands of the Netherlands regarding the Ukraine-EU Association Agreement. In particular, they relate to the fact that Ukraine will not achieve EU membership automatically, there will be no military cooperation, and the Ukrainians will not enjoy quick employment in the EU member states.
The Senate, the upper chamber of the Dutch parliament, does not participate in the 2017 Dutch general vote on March 15 to elect all 150 members of the House of Representatives.
Ukrainian Deputy Foreign Minister for European integration Olena Zerkal earlier predicted that 43-44 out of the 75 Senate members were ready to back the ratification, while the Dutch government estimated that about 90-91 members of the House of Representatives could vote in favor of the deal.