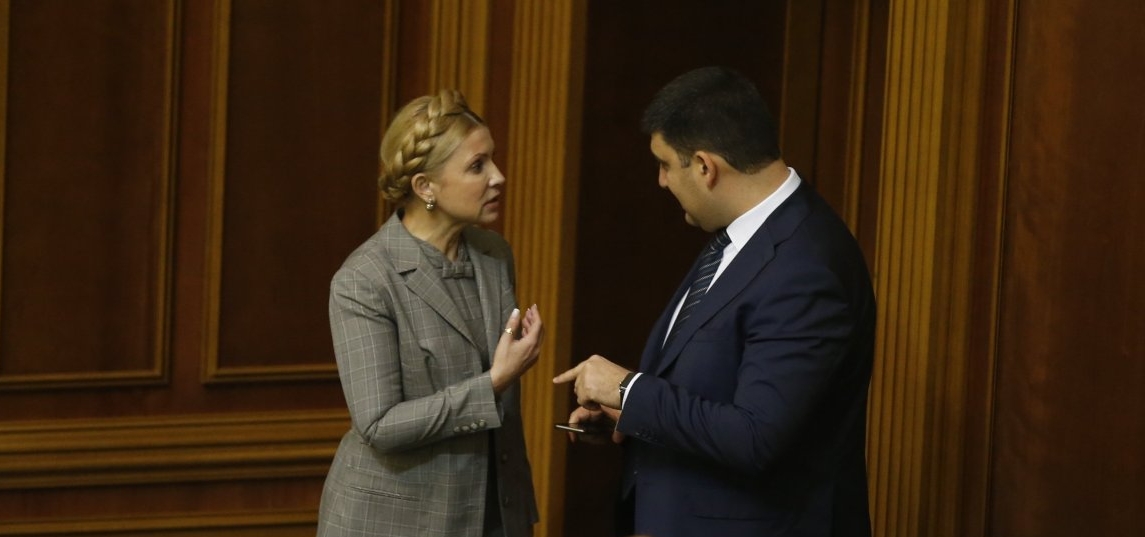 Photo from UNIAN
"The mother of Ukrainian economic weakness, destruction of Ukrainian independence, corruption, populism and inefficiency is Yulia Tymoshenko," he said at a Cabinet meeting on Tuesday, speaking for the first time with direct accusations toward Tymoshenko, who is, in turn, seeking his resignation, Ukrainska Pravda reported.
According to Groysman, over the past 20 years, she has been doing everything possible to destroy Ukraine. "And someone always bothered her," the Prime Minister added.
Groysman recalled how 10 years ago, Tymoshenko was trying to push for his resignation from the post of a mayor of Vinnytsia over utility tariffs. "But she failed," he boasted.
Read alsoGroysman calls unacceptable speculation on coal suppliesThe Prime Minister has called "total lie" Tymoshenko's statements of February 13, that Ukraine sees recession under the current Prime Minister and that it was Groysman and Poroshenko who had illegally taken away from the Verkhovna Rada a draft resolution of the Batkivschyna faction on the resignation of the head of government. Also, Tymoshenko said she did not try to lead the Cabinet.
As reported earlier, on February 10, 13 MPs from the Batkivschyna faction, among whom was Yulia Tymoshenko, registered a draft resolution on the resignation of Prime Minister Volodymyr Groysman. However, the resolution soon disappeared from the website of the Verkhovna Rada.
The Parliament explained that this issue could be considered under the Constitution if such a resolution was submitted by no less than one-third of the composition of the Parliament, i.e. at least 150 MPs.
У Юлії Тимошенко є потенційна жага і самоціль – дірватись до влади. Наша ж ціль – сильна держава Україна

— Volodymyr Groysman (@VGroysman) February 14, 2017
Батьком засновником новітньої української держави вважається Михайло Грушевський.«Мамою» корупції, популізму,неефективності є Юлія Тимошенко

— Volodymyr Groysman (@VGroysman) February 14, 2017