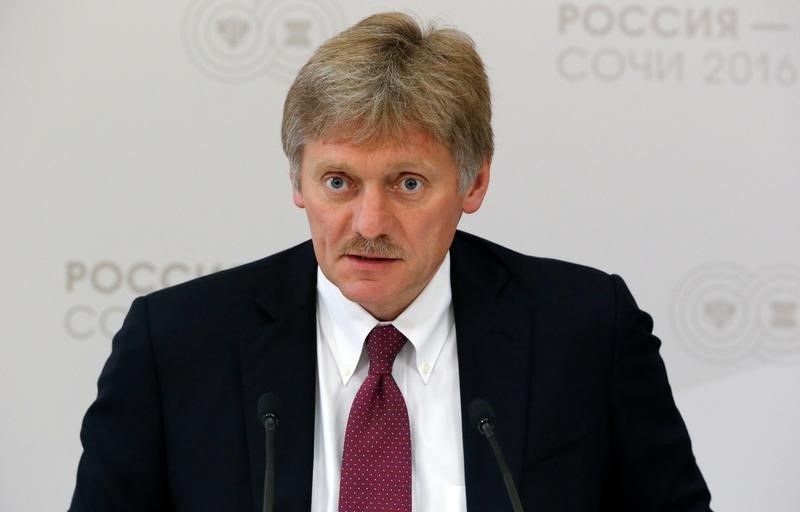 REUTERS
"As for Crimea, you know that the Russian President very patiently and very consistently explains to his partners and interlocutors the reasons that led to the fact that the Crimeans decided to seek protection from Russia and become part of the Russian Federation," Peskov said.
According to him, the President of Russia has been "very patiently and consistently" telling "the story of the coup that took place in Ukraine, being largely sponsored from abroad."
In addition, Peskov said that Russia, as a "guarantor" of the Minsk process, together with partners in Berlin and Paris, intends to "exert maximum efforts to de-escalate the conflict and find a political solution."
"At various levels, the Russian side will continue to consistently and widely explain its arguments to our partners, in particular, to our partners in Washington," he said.
Read alsoReuters: White House says Trump expects Russia to return Crimea to Ukraine"As for the return of Crimea, this topic will not be discussed, because it cannot be discussed. Russia does not discuss with foreign partners the issues related to its territory. We also hope that the contacts will be established, and we'll have an opportunity to efficiently, quietly and constructively explain our arguments to the American partners," he said.
Speaking about the relations between the U.S. and Russia, Peskov said that "nothing is lining up."
Read alsoRussia reacts to Trump's words on Crimea: Unrealizable as return of Alaska"So far, there was an exchange of declarations of intent to build relationships, which are poor for obvious reasons. In this case, there is no need to rush things, the process of the completion of the current U.S. presidential administration is underway, so it is necessary to wait when the first contacts begin," Peskov said.
At the same time, he recalled that the talks between the Russian Foreign Minister and the U.S. Secretary of State were announced.