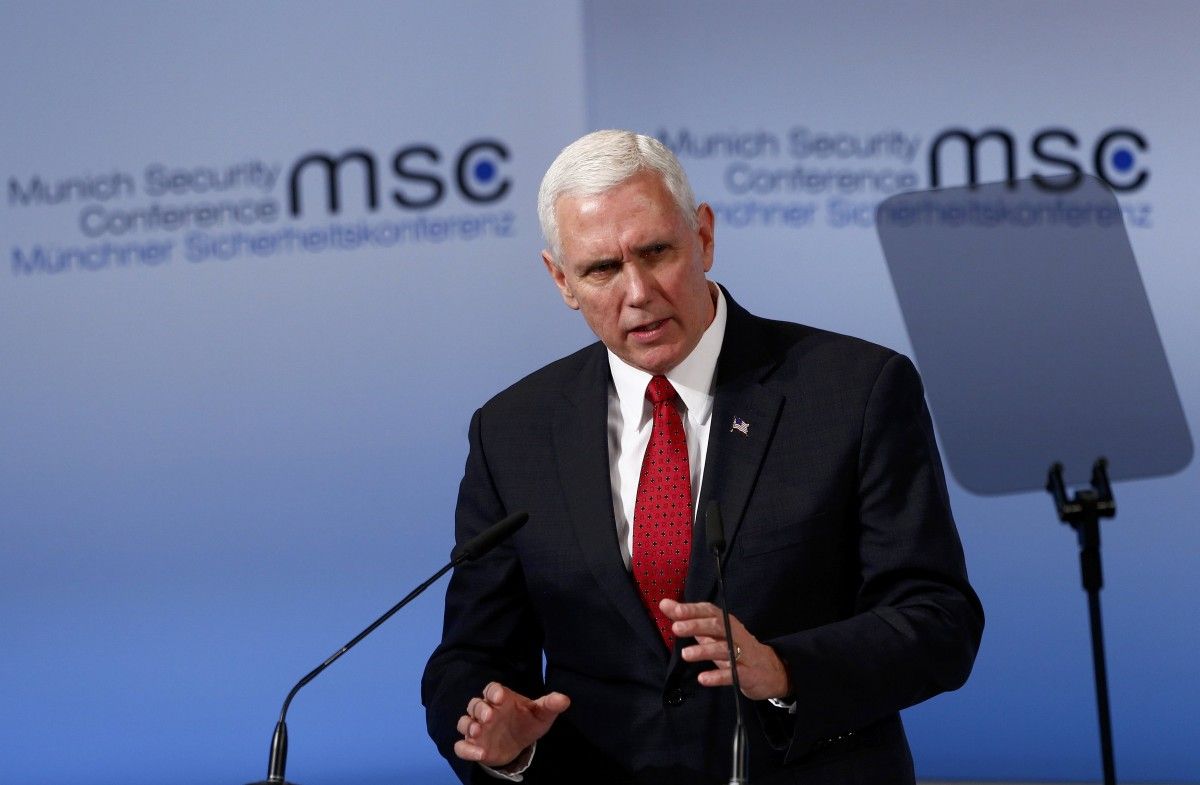 Mike Pence / REUTERS
"With regard to Ukraine we must hold Russia accountable and demand that they are under the Minsk agreements beginning by deescalating the violence in eastern Ukraine. The United States will continue to hold Russia to account," Mike Pence said in his speech at the Munich Security Conference.
Read alsoTrump Administration agrees with EU's position on sanctions against Russia – German FMEarlier, Chairman of the Munich Security Conference Wolfgang Ischinger expressed hope that the conference would get a clear answer with regard to the U.S. president's policy on Russia and Ukraine.