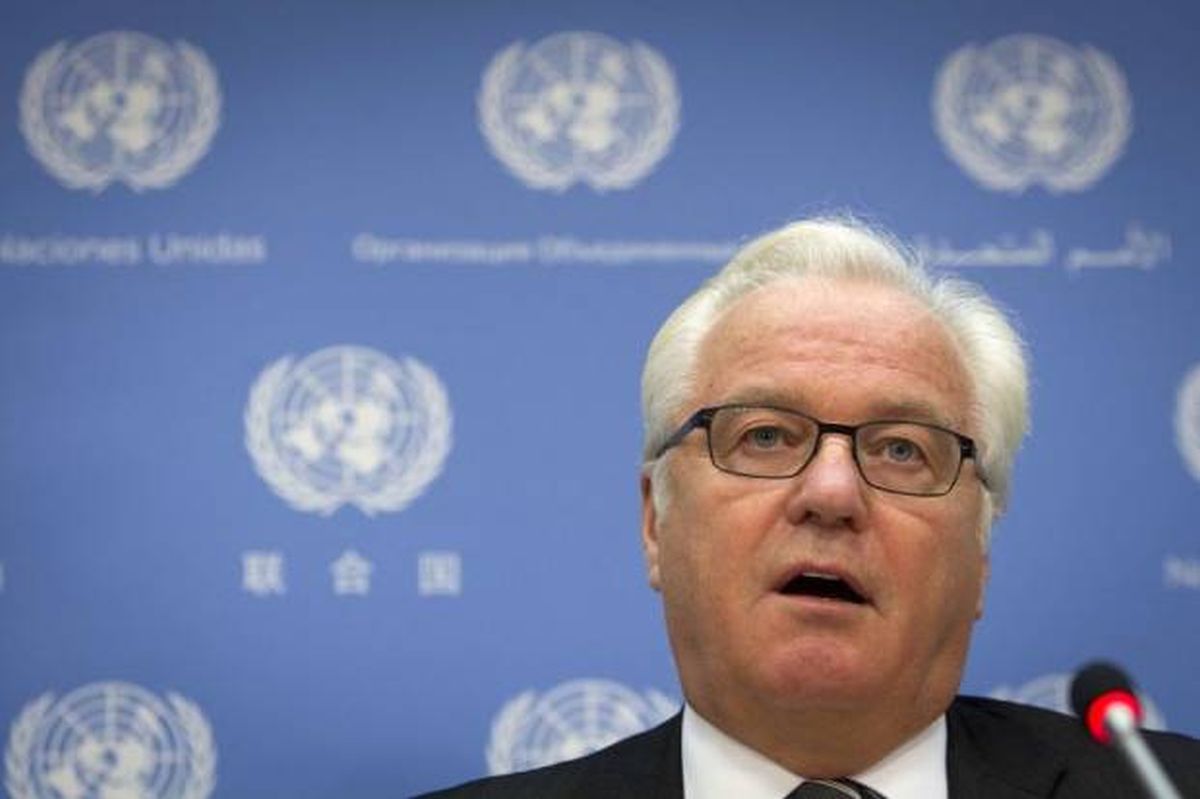 REUTERS
"The Russian Foreign Ministry deeply regrets to announce that Russia's Permanent Representative to the United Nations Vitaly Ivanovich Churkin has died suddenly in New York on February 20, a day ahead of his 65th birthday. The outstanding Russian diplomat died in harness. We offer sincere condolences to the family of Vitaly Ivanovich Churkin," Russian foreign ministry of Foreign Affairs wrote in a statement.
Churkin has been in the diplomatic service since 1974. In the 1990's, he occupied posts of Head of the Information Department at the Russian Foreign Ministry, Deputy Foreign Minister, and Ambassador to Belgium and Canada, as well as Liaison Ambassador o NATO and WEU.
Churkin has represented Russia at the UN and the UN Security Council since April 8, 2006.
He was known for his scandalous remarks about the annexation of Crimea and the conflict in Donbas. At a meeting of the UN General Assembly, he stated that Crimea should not even be a part of Ukraine and appealed to the UN Charter's provision on the right of peoples to self-determination, when it came to the referendum in Crimea.
Read alsoEvidence of treason: UN confirms Yanukovych asked Kremlin to deploy troops in UkraineAlso on February 3, during the UN Security Council meeting, Russian envoy said that the shelling in Donbas could stop if the Ukrainian government used the "political alternative." In addition, he accused Ukraine of failing to perform Minsk Agreements, blaming "radicals."
Russia at the UN Security Council has exploited its veto right regarding a resolution on setting up an international tribunal for the investigation into the shooting down of MH17 Boeing over Ukraine July 17, 2014 and the death of 298 people on board.