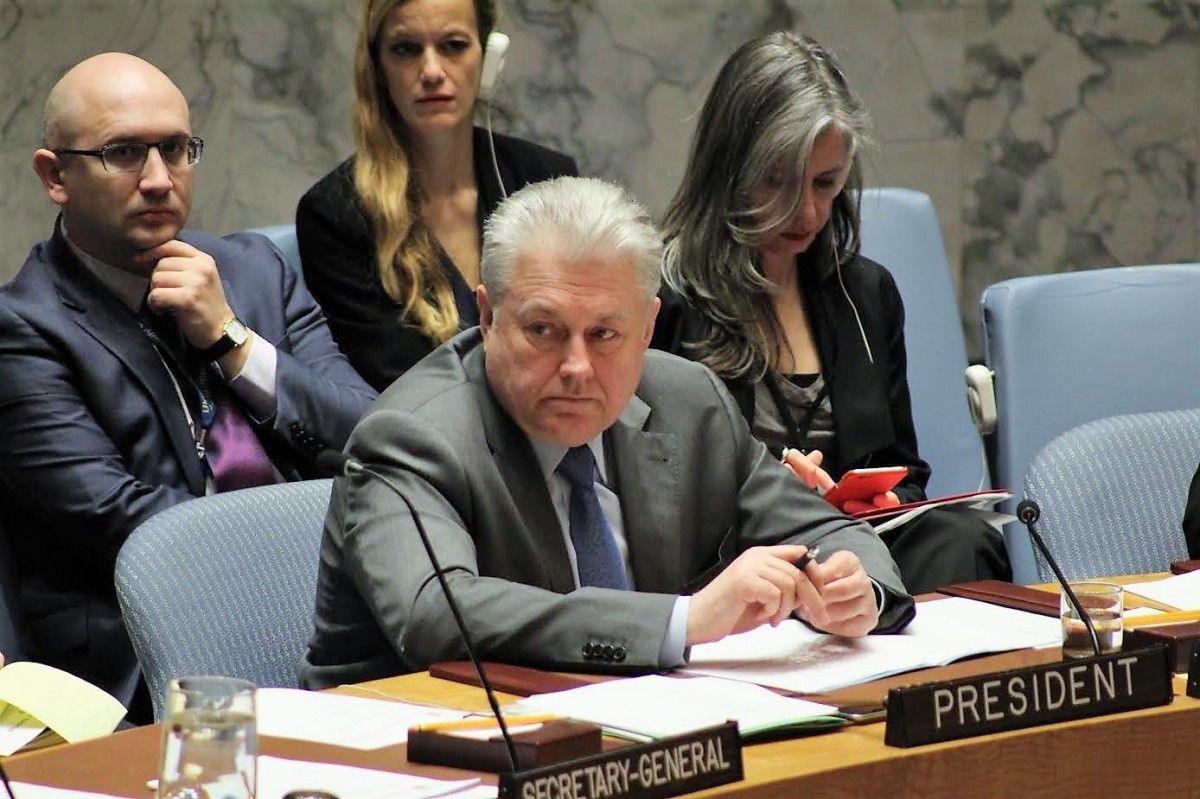 twitter.com/UKRinUN 
"Instead of full and good-faith implementation of the Minsk commitments Russia resorts to political and military provocations, blackmail and political pressure," Yelchenko said.
Noting Russia's political pressure, blackmail and military provocations, the Ukrainian envoy said that "as recognized at the OSCE, the ongoing aggression of the Russian Federation against Ukraine and its severe consequences remain among the top threats to the European security."
"The military assault by the hybrid Russian forces on Avdiivka accompanied by massive shelling along the entire line of contact demonstrated the persistent unwillingness of Russia to honor its Minsk commitments," the Ukrainian permanent representative said.
Read alsoUkraine's envoy to UNSC: Russia lives in parallel universeLocal elections in Donbas, as a "key element of political settlement of the conflict," will be possible "only after all the necessary security prerequisites are put in place," said Yelchenko.
"The resolution of the crisis in and around Ukraine, as the Russia-instigated conflict is called in the OSCE, requires not only peaceful resolution in Donbas with full respect to Ukraine's sovereignty and territorial integrity, but also de-occupation of the Crimean Peninsula, which is an integral part of Ukraine," Volodymyr Yelchenko said.
Read alsoUkraine Foreign Minister slams Russia's veto abuse at UNSCThe Ukrainian envoy stressed "gross violations of human rights and fundamental freedoms by Russia's occupation authorities" in Crimea