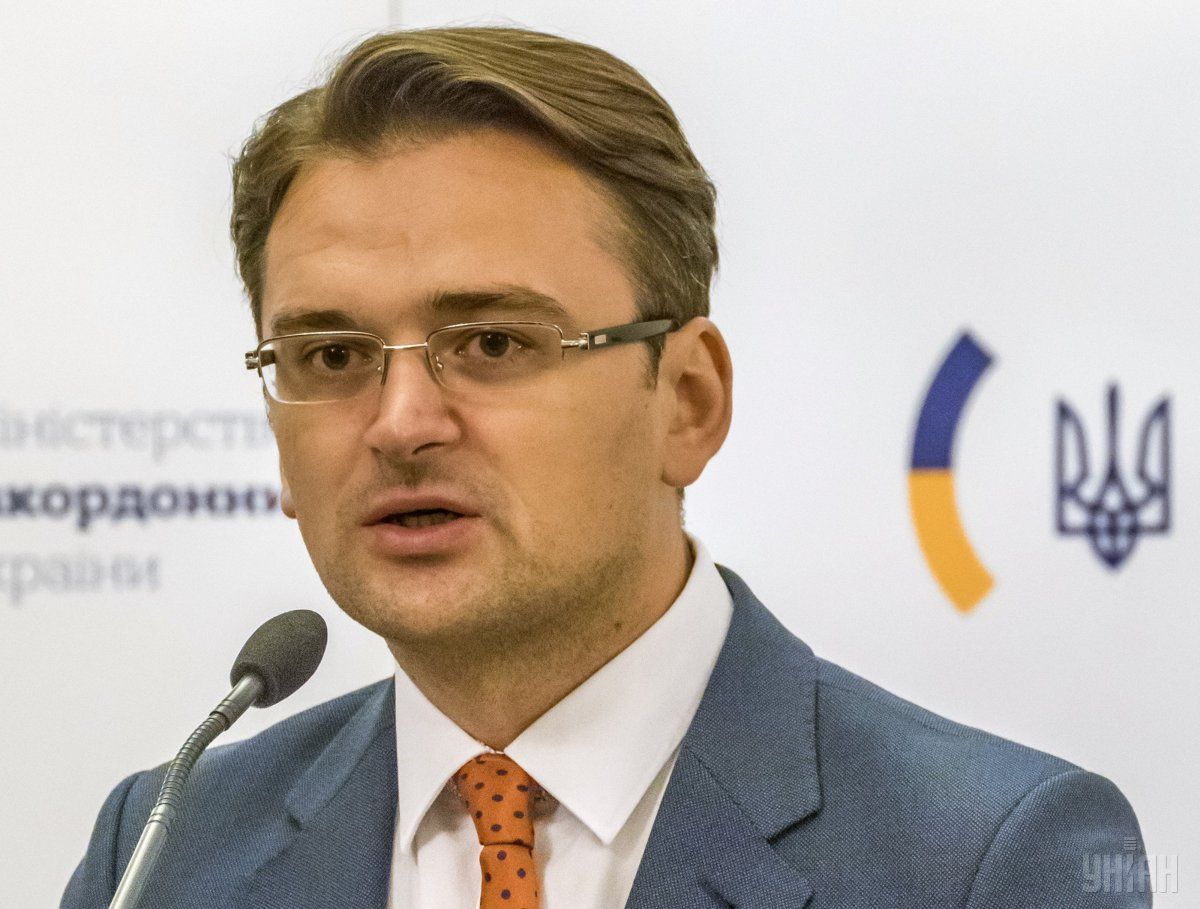 Photo from UNIAN
"The Russian Foreign Ministry officially launched a section on its website to deal with fake news on the same day when the Russian Ambassador officially spread fakes at the Council of Europe about Ukrainians' misconduct at a UN Security Council (UNSC) meeting in tribute to the late Ambassador Churkin," Kuleba wrote on Facebook on Thursday.
"In response, I officially urged the Russian Ambassador, rather politely, but firmly, to stop spreading the lies at the Council of Europe. I had to break the diplomatic rule not to get personal, but it's worth it," he said.
Read alsoRussian, Ukrainian tensions evident at UN after Vitaly Churkin's death – CNNAt the same time, Kuleba did not say when this happened, but the Ukrainian news portal Evropeiska Pravda has information that the emotional dispute between the diplomats might have taken place at a meeting of the Council of Europe Committee of Ministers, which usually takes place on Thursday morning.
Yet, Kuleba's tweet says he countered the Russian ambassador on Wednesday.
"I had to turn off diplomacy today and officially declare for everybody to hear: the Ambassador of Russia is lying. [This was] in response to the false statement about the Ukrainians' misbehavior at the UNSC," he wrote on Twitter.
Сьогодні довелося вимкнути дипломатичність і при всіх офіційно заявити: посол РФ бреше. У відповідь на фейк про аморальних українців в РБООН

— Dmytro Kuleba (@DmytroKuleba) February 22, 2017
Moscow and Kyiv are at odds over a statement issued by the UN Security Council mourning the February 20 death of Russia's long-time envoy to the United Nations, Vitaly Churkin.
As Radio Free Europe / Radio Liberty reported, Russia angrily accused Ukraine, which holds the rotating presidency of the 15-nation Security Council this month, of blocking the adoption of a "presidential statement" honoring Churkin.
Kyiv rejected the criticism, saying that the Security Council issued a press statement but suggesting that a formal presidential statement would have been out of place.
"We didn't block anything," Ukrainian Foreign Ministry spokeswoman Mariana Betsa said.
She said that "a statement was issued for the press, as has been done in such cases in the past. There haven't been many such cases. But there was no precedent for a separate political statement."
Churkin died in New York City on February 20, 2017. He would turn 65 on February 21.