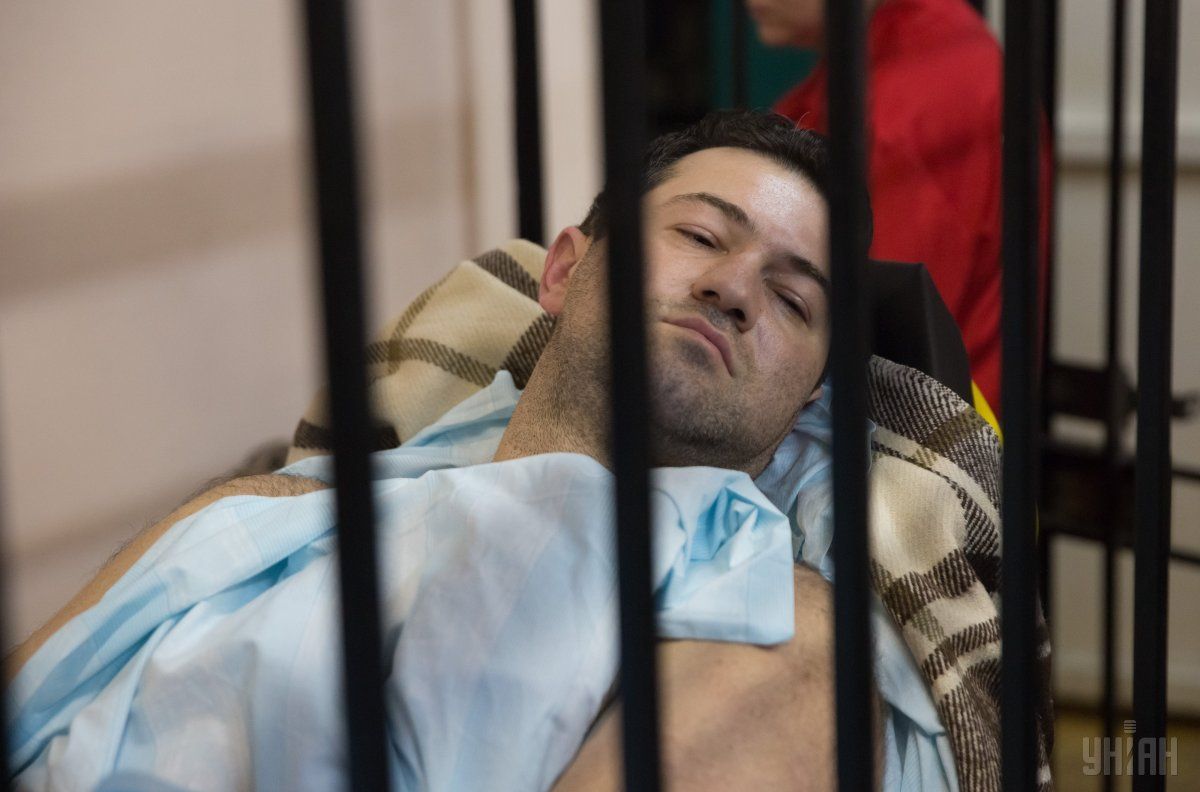 Photo from UNIAN
"I have had no intention or plans [to leave the country]," he told lb.ua in an interview.
Nasirov whose detention period expired at 00:00 on March 6 and who spent the night in the building of Kyiv's Solomyansky district court being blocked by Ukrainian activists said he was interested in a fair judgement in his case.
"With regard to the case under consideration – I am most of all interested that hearings could take place and innocence could be proved," he said.
"Most of all I would like the Anti-Corruption Bureau and the Anti-Corruption Prosecutor's Office to bring me back to hospital and, if they wish, ensure my custody, my guards if they are afraid of my escape when I'm in such condition," Nasirov, who is said to have heart problems and high blood pressure, told lb.ua.
Nasirov's lawyer Oleksandr Lysak announced the next court hearing was scheduled to start at 09:30 Kyiv time on Monday, March 6. It will take place in the Solomyansky district court.
The Ukrainian public outraged that Nasirov might escape from the punishment as there was no judge to extend his detention period on Sunday, March 5, gathered outside the court's building on Sunday evening to block the court's central entrance.
The court considering the Nasirov case announced a break on March 5 in connection with a motion put forth by his lawyers to recuse the judge. The lawyers also insisted on rescheduling a court hearing in connection with Nasirov's health condition, but the court turned it down.
Nasirov's lawyers claim that he underwent heart surgery in Kyiv's Feofania hospital, but media reports said that the defendant's examination at Strazhesko Institute of Cardiology had not confirmed the conclusions made by Feofania doctors.
Nasirov who is facing criminal charges in connection with Part 2 of Article 364 of the Criminal Code of Ukraine was removed from his duties on March 3 for the period of the criminal proceedings. Investigators insist that in 2015-2016 Nasirov acted in the interests of MP Oleksandr Onyshchenko by allowing local State Fiscal Service agencies to unlawfully reschedule tax debts due to be paid by three firms affiliated with Onyshchenko. Damage done to the state budget is estimated at almost UAH 2 billion. 
Nasirov is facing the punishment from three to six years in prison.