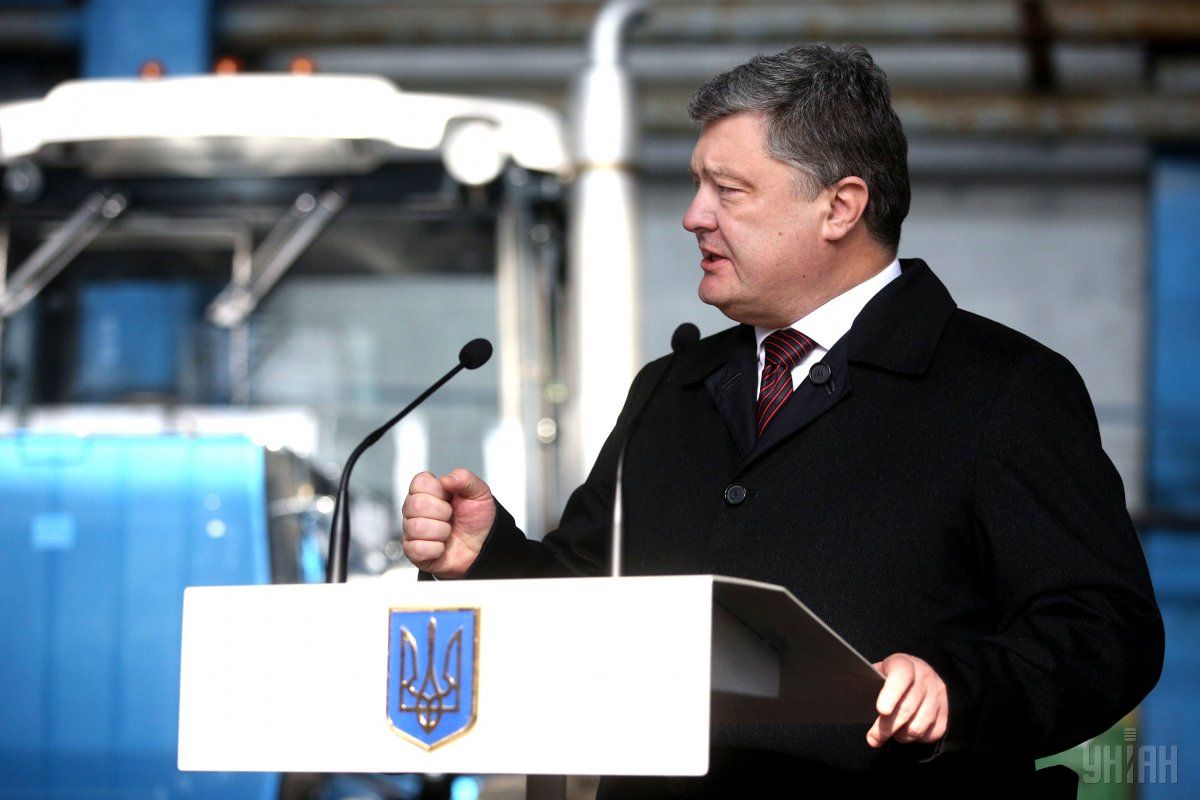 Photo from UNIAN
According to the president, "about 54,000 women, 20,000 of them military, serve in the Armed Forces," the press service reports.
The Head of State noted that over a 1,000 women have become military contractors since the beginning of the year and over 2,000 female defenders have received the status of combatant.
Read alsoWar has a female face"Discipline, efficiency, and responsibility are definitely higher in the units with women. Men behave and fight differently there. That is why your role is very important in the protection of the Homeland," Poroshenko said Tuesday, on the eve of the International Women's Day.
"Thousands of Ukrainian wounded saved on the battlefield by Ukrainian women owe their life to them. People also owe them for the maintenance of communications, logistics and everything extremely important," the president said.
"With such women, our world's best troops are invincible," Petro Poroshenko said.