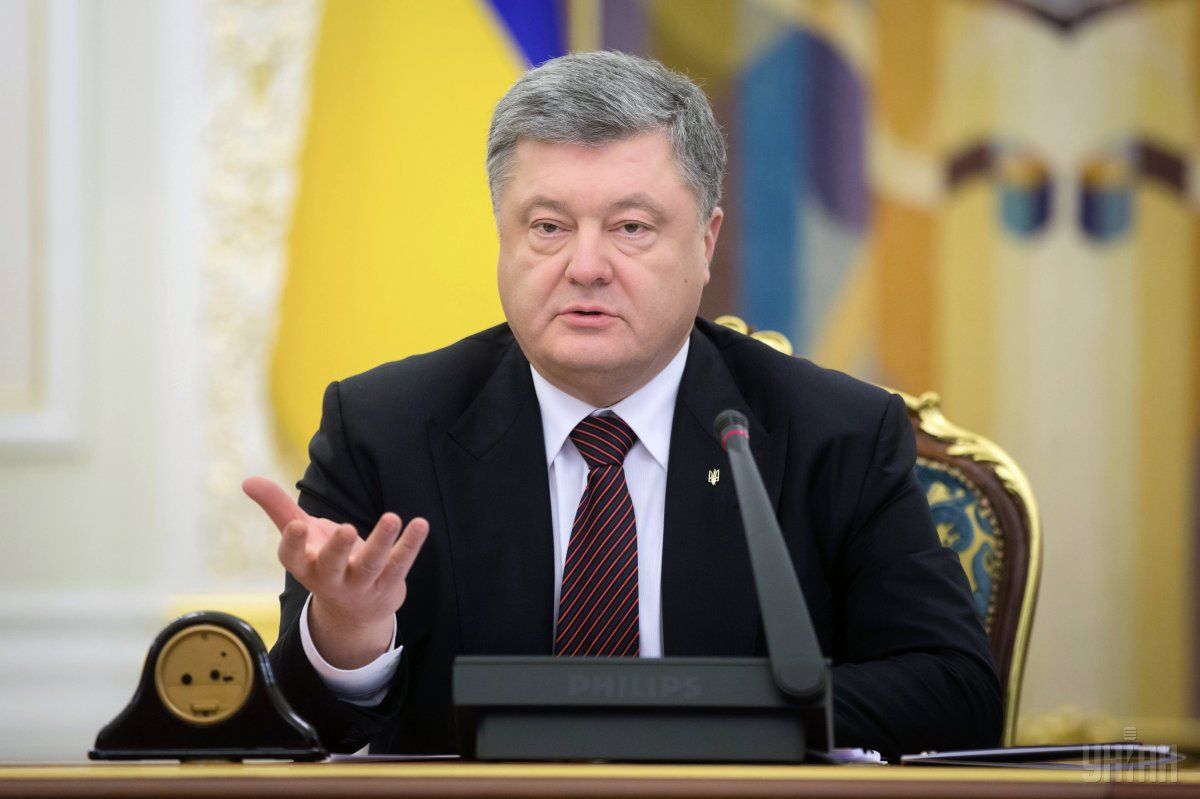 Photo from UNIAN
"We should continue our efforts to expand the presence of a national cultural product," he said at an official ceremony to award the Taras Shevchenko National Prize of Ukraine in Kyiv on Thursday, the press service reported.
In his words, despite resistance to the law on quotas for Ukrainian music on the national radio, it has brought positive results and promoted Ukrainian music.
"A year after our last meeting, the adopted law has demonstrated significant results in promoting Ukrainian songs and the language on radio. Do you remember how many disputes and attacks we've faced? However, step-by-step the share of the Ukrainian language on the air has been growing," he said.
"I will propose the same technology for television soon. The share of the Ukrainian language on TV is inadmissibly small now," the president said.
He recalled he had urged representatives of the TV industry last summer to self-organize in that issue. "Unfortunately, not everyone has heard me. That is why, the legislators must have their say," he said.
Read alsoUkraine bans Russia's opposition TV channel DozhdThe president added that national cinematography and the publication of books have demonstrated recovery as well, and proven their competitiveness. "Over 30 Ukrainian movies were released last year. Of course, this figure will not impress Hollywood or Bollywood, but it is a record high in our independence. Today, we are looking for an efficient formula to promote national cinematography, but the most important thing is that it was assessed and supported by Ukrainian and international viewers," Poroshenko said.
In his words, Ukraine is represented by distinctive cultures of its national minorities. A vivid example of that is the victory of Crimean Tatar singer Jamala at the Eurovision song contest in 2016, he added.
At the same time, the Ukrainian president emphasized that not a single Ukrainian regardless of national identity must face any restrictions in meeting linguistic and cultural needs.
As UNIAN reported earlier, in November 2016, new rules came into force requiring Ukraine's radio stations to play a quota of Ukrainian-language songs each day. At least a quarter of a radio station's daily playlist should be in Ukrainian, rising to 30% in 12 months' time and 35% a year after that.