Yushchenko and Baloha bathed in ice hole
President of Ukraine...
President of Ukraine Victor Yushchenko visited chapel in honour of Great Martyr Varvara   at the territory of the sanatorium complex Pushcha – Ozernaya in Kyiv at Epiphany holiday.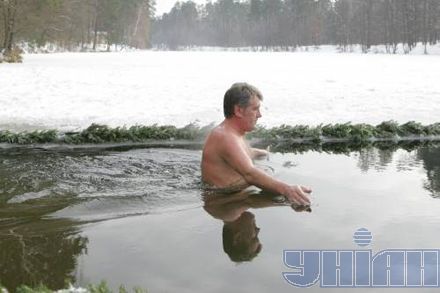 According to the press office of the head of the state, Divine Liturgy and Great consecration of Water  took place on occasion of grand Christian holiday near the lake, which is at the territory of the sanatorium.
The leaders of the Secretariat of the President of Ukraine, members of the government and parliament members were present at the divine service together with the head of the state.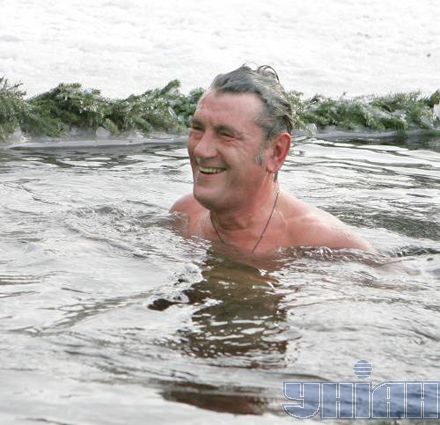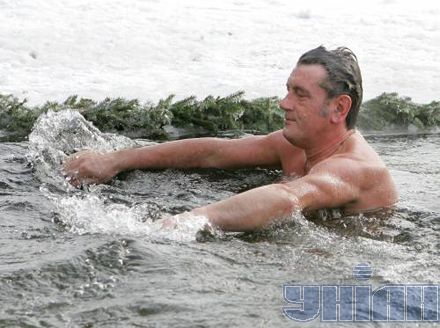 After an end of the consecration V. Yushchenko bathed in christening water in accordance with people's custom.
Beside the President, Chief of Staff Victor Baloha, Vice Prime Minister Ivan Vasyunyk, Defense Minister Yuri Ekhanurov, Youth and Sport Minister Yuri Pavlenko and others bathed in chilling water.
If you see a spelling error on our site, select it and press Ctrl+Enter