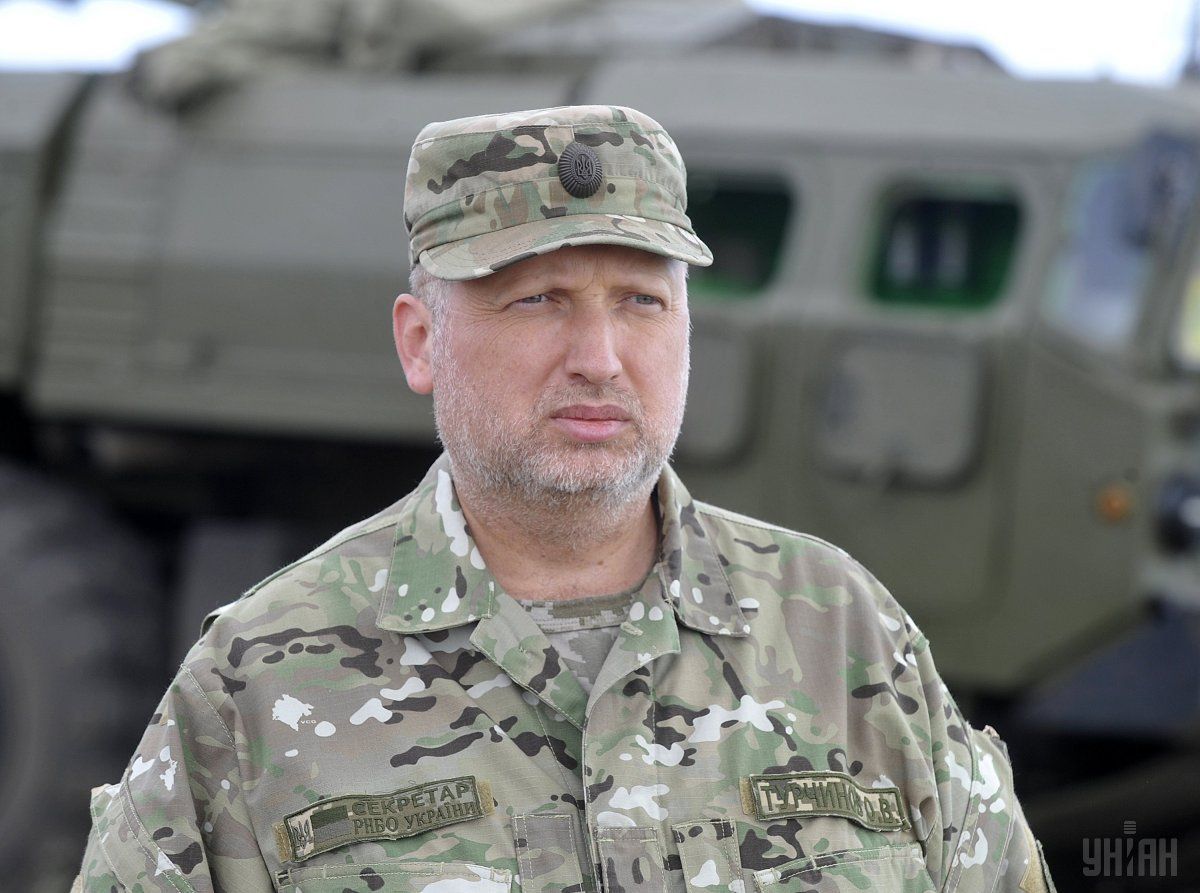 Photo from UNIAN
"Taking into account the seizure of Ukrainian enterprises and the aggravation of the security situation in the ATO zone, the National Security and Defense Council decided to suspend the movement of goods across the contact line," said Turchynov.
Read alsoConflict between police officers and "blockade" supporters: criminal case opened"Recognizing the sharp escalation of Russian aggression against Ukraine, the forcible seizure of Ukrainian enterprises located on the territory of certain areas of Donetsk and Luhansk regions, realizing the aggravation of threats to economic and energy security of Ukraine provoked by the terrorists' deliberate actions, and considering that the Russian Federation recognized at the state level '[travel] documents' of the self-proclaimed republics; with the aim of protecting the rights and freedoms of citizens of Ukraine and ensuring Ukraine's national security, the NSDC decided: provisionally, until the implementation of paragraphs 1-2 of the Set of Measures for the Implementation of the Minsk Agreements of February 12, 2015, as well as until the return of seized companies under Ukrainian jurisdiction, the movement of goods across the contact line shall be stopped," Turchynov said following the meeting.
The Cabinet of Ministers of Ukraine was instructed to urgently develop and implement an action plan to ensure safe and reliable operations of Ukraine's fuel and energy and steelmaking industries, analyze the negative effect on the country's economy and budget, and take measures to minimize it.
Read alsoRussia's Sberbank limits cash withdrawals in Ukraine"The Ministry of Internal Affairs of Ukraine, the National Police of Ukraine, the National Guard of Ukraine, with the participation of the Security Service of Ukraine, were instructed to immediately ensure the halt to the movement of goods across the contact line by rail and motorways, and create conditions for attracting public control to implement this decision," the NSDC Secretary added.
Also, the Ministry of Internal Affairs, the National Guard, the National Guard and the Security Service of Ukraine were instructed to take additional measures to strengthen public security and counteract diversions and terrorist acts, as well as attempts to violate public order.
Turchynov also noted that the leadership of the Anti-Terrorist Operation in Donetsk and Luhansk regions should take exhaustive measures to neutralize possible armed provocations.
Read alsoPoroshenko: Ukraine to outlaw plants "nationalized" by self-proclaimed republics"In addition, the National Bank of Ukraine, the Security Service of Ukraine are instructed to analyze the activities of banking institutions of Ukraine, whose capital includes a share of state-owned banks of the Russian Federation, and within a day to make relevant proposals, in particular regarding the imposition of sanctions against them," the NSDC Secretary summed up.