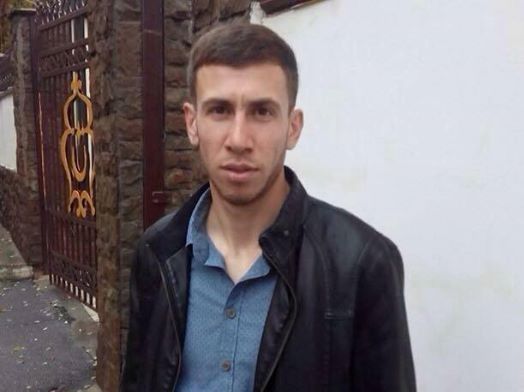 Facebook
"Today, the FSB operatives detained Crimean Tatar Emil Mukhteremov in Feodosia and took him to the local FSB office, where he managed to make a call to his friend and inform of his whereabouts. Shortly, they took Mukhteremov to a field near Zybino village, Ichkinsky (Sovetsky) district, forcing him to dig a grave, threatening to bury him there. Then the FSB operatives left, leaving Emil in the said location," Chubarov wrote Wednesday.
As UNIAN reported earlier, the occupation authorities had not ceased repression against pro-Ukrainian and Crimean Tatar activists since the Crimea annexation. 17 people are reported missing, 12 have been killed, and 39 are being kept behind bars as political prisoners, 10 of whom have already been convicted.
Read also"We continue our fight": Poroshenko vows continued support for Ukrainians in occupied CrimeaAccording to the leader of the Crimean Tatar people Mustafa Dzhemilev, nearly 20,000 Crimean Tatars have left Crimea since the beginning of the occupation. "Different conditions are created for the Tatars to leave the peninsula themselves. Immediately after the occupation, there were fears that the Crimean Tatars would be deported once again, as there were all the prerequisites. But this did not happen," Dzhemilev said.
Read alsoDzhemilev says occupation authorities may deport his wife from Crimea if she rejects Russian citizenshipThe Verkhovna Rada of Ukraine has officially announced February 20, 2014 the date of the beginning of the temporary occupation by Russia of Crimea and Sevastopol.