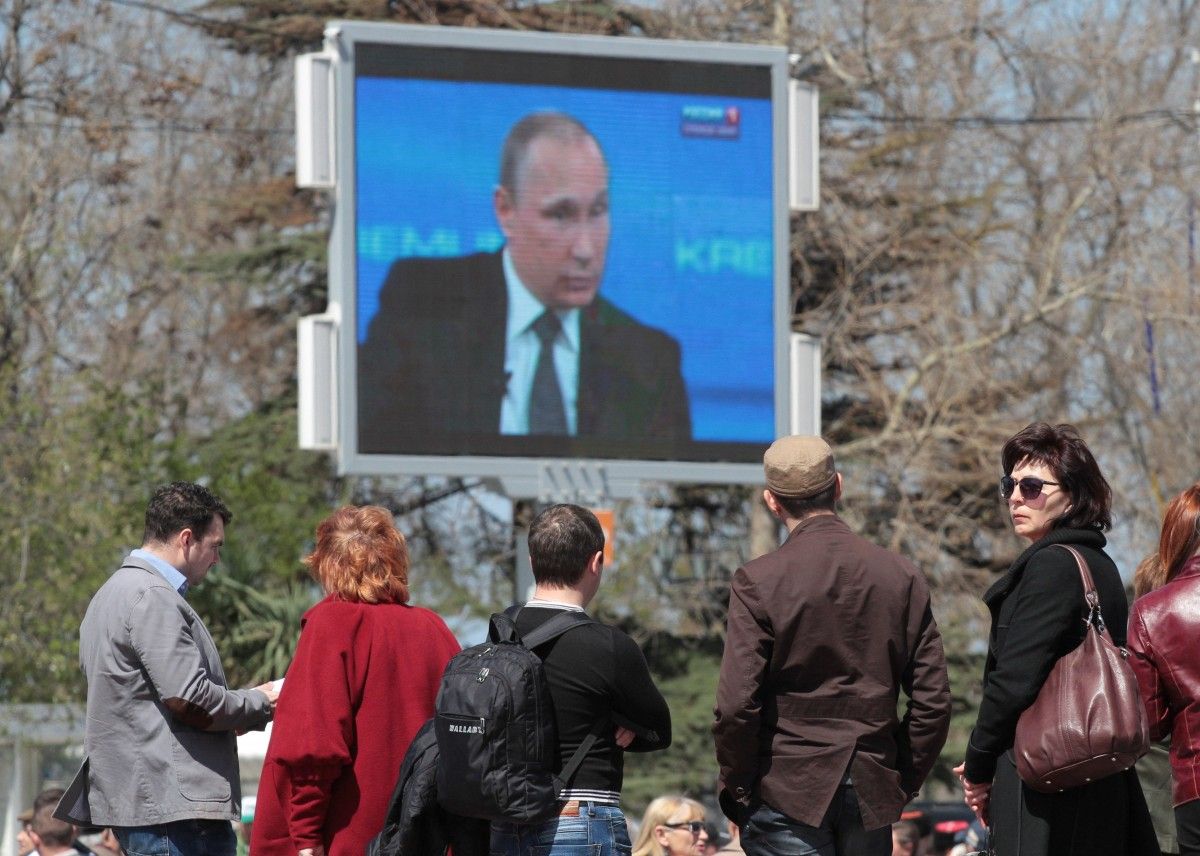 REUTERS
Asked, whether the Kremlin was ready for any deal with the U.S. on Crimea and, in particular, if it could hold another referendum in exchange for sanctions lift, Peskov said: "No, there can't be [any other referendum]. It's out of the question."
Read alsoCrimea's de facto head Aksyonov calls to establish monarchy in RussiaAs UNIAN reported earlier, the Embassy of Ukraine in the United Kingdom of Great Britain and Northern Ireland expected explanations from a member of the UK House of Lords Richard Balfe, regarding his statement in an interview with the Russian newspaper Izvestia that the occupied Crimea is a "historic part of Russia" and that Moscow "realized this desire [of the peninsular inhabitants] and returned Crimea."
Read alsoFSB resorts to mafia-style threats against Crimean Tatar detainee in occupied Crimea"We would like to note that the whole civilized world, including all the major international organizations, has already acknowledged the fact that Russia has brutally and cowardly annexed Crimea, where nowadays it resorts to systematic violations of human rights, seeking to destroy the identity of Ukrainians and the indigenous people of the peninsula, the Crimean Tatars," the embassy said.