Ukrainian nationalists join forces: Svoboda, Right Sector and National Corps sign manifesto
On March 16, the All-Ukrainian Union 'Svoboda' [Freedom], the National Corps (former "Azov"), and the Right Sector volunteer organization signed a consolidation treaty.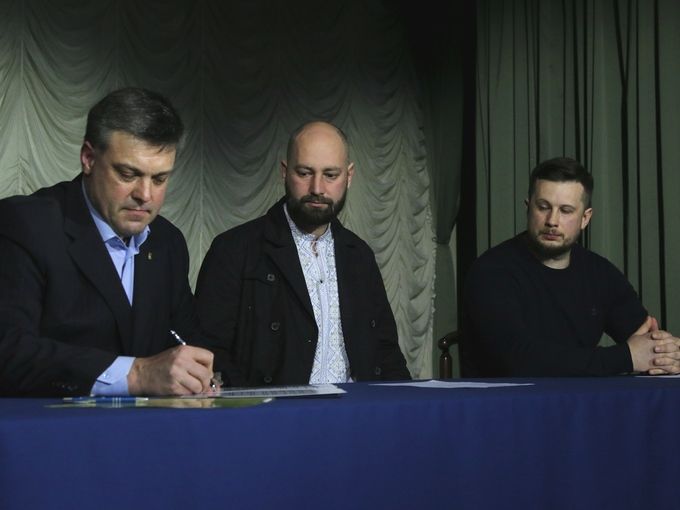 svoboda.org.ua
The representatives of said forces, Oleh Tiahnybok, Andriy Tarasenko, and Andriy Biletskiy have signed the so-called "National Manifesto," Svoboda's press service has reported.
"When nationalists take up power, we will have this manifesto implemented," the report says.
Read alsoAzov activists immuring Russian Sberbank subsidiary's office in Kyiv (photo)The document states that Ukraine should direct efforts toward creating a new European association, the Baltic-Black Sea Union; recognize the Russian Federation an aggressor state at all levels of world diplomacy, and sever diplomatic relations with Moscow; to legislatively recognize separate areas of Donetsk and Luhansk regions as occupied territories and develop an effective plan for the liberation of Crimea and Donbas from the occupiers.
If you see a spelling error on our site, select it and press Ctrl+Enter