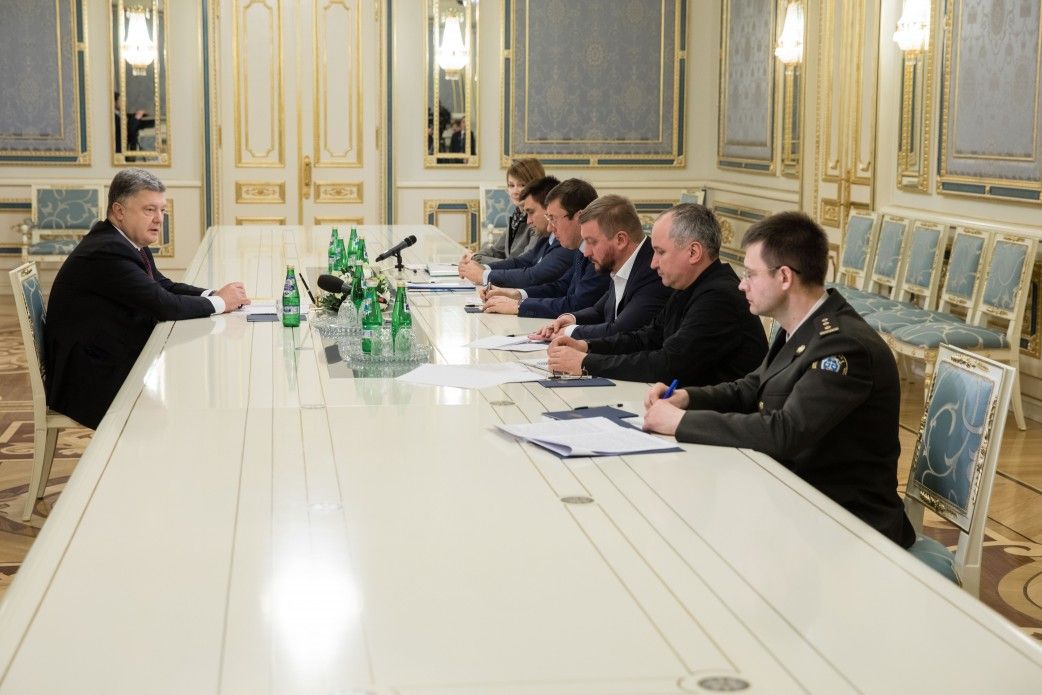 president.gov.ua
"Our team in the UN ICJ fights for the fair punishment of those guilty in thousands of casualties as a result of terrorist attacks in the Ukrainian Donbas; those who supplied tanks, modern artillery, MLRS, armored vehicles, ammunition, missiles used to shell Avdiyivka, Kramatorsk, Mariupol, civilian bus in Volnovakha and shoot down the MH17 flight," the president said at the meeting with Ukraine's representative in the UN International Court of Justice in The Hague, Deputy Minister of Foreign Affairs of Ukraine on European Integration Olena Zerkal, Minister of Foreign Affairs Pavlo Klimkin, Minister of Justice Pavlo Petrenko, Prosecutor General Yuriy Lutsenko and Head of the Security Service Vasyl Hrytsak.
The president thanked for the months of work of the best lawyers from the Ministry of Foreign Affairs, Ministry of Justice, Prosecutor General's Office, experts of the General Staff, and Ministry of Defense on the preparation of Ukraine's lawsuit.
Read alsoKremlin says Russia will accept Hague court ruling"Unfortunately, this case is not fast and it will take not months but years. Still we expect respective measures to be taken to prevent at least new supply of weaponry and terrorists," the president said.
The Head of State emphasized that Ukraine demands that Russia close the uncontrolled part of the border and stop all supplies of weapons, equipment, and money to the terrorists in Donbas, preparation of militants in the territory of Russia and their deployment in Ukraine, as they take part in terrorist attacks against civilians.
Read alsoICJ hearing: Ukraine's rep cites arguments in favor of imposing provisional measures against RussiaThe Ukrainian party requires that the occupiers stop the oppression of Ukrainians and Crimean Tatars, halt kidnapping of Crimean Tatars, investigate such cases, restore the Mejlis and abolish restrictions on the Ukrainian education in Crimea.
"I am a realist. I have no illusions about Russia's position and its possible steps. But we must remember that we are responsible for uniting the efforts of the whole world to provide convincing evidence and bring Russia to responsibility," the Poroshenko said.