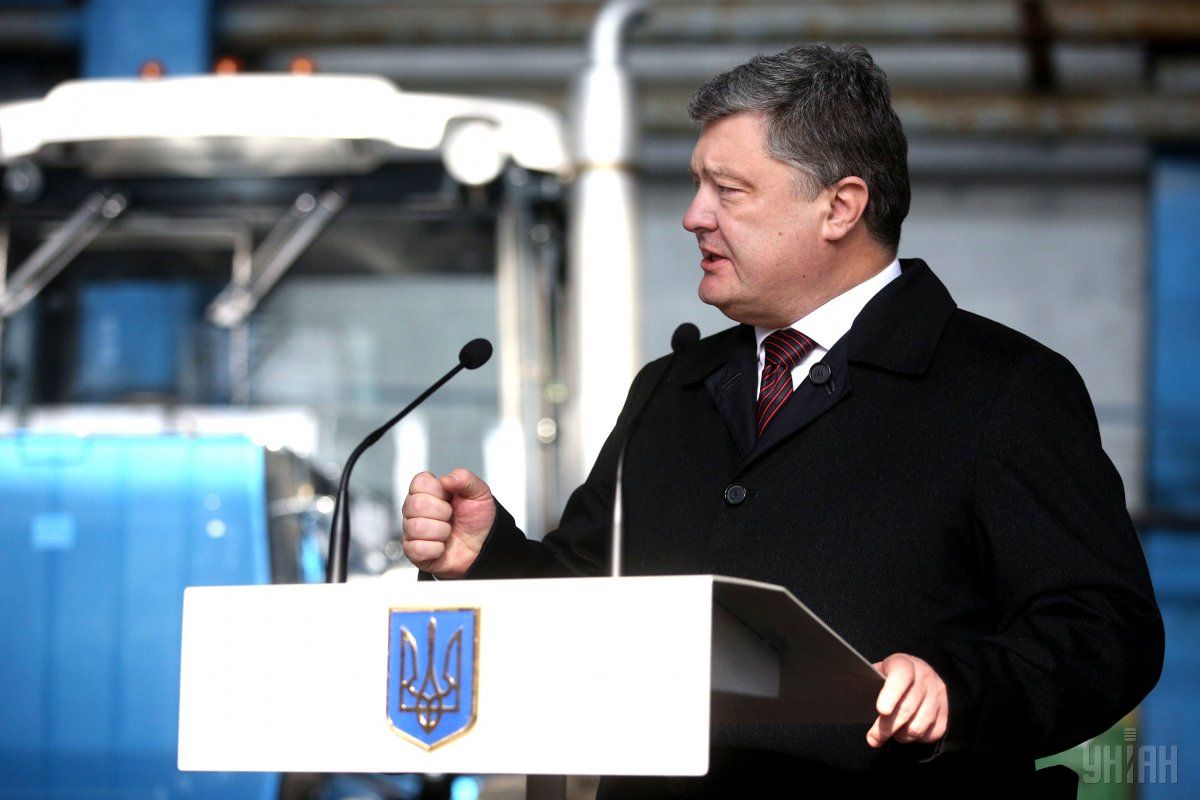 Photo from UNIAN
"As of today, rocking the situation in our country from within is one of the methods of Kremlin's hybrid war against Ukraine," Poroshenko said in his address on the occasion of the commemoration of the 100th anniversary of events of the Ukrainian Revolution of 1917-1921.
Poroshenko recalled that, according to the Constitution, the decision on early parliamentary elections and the dissolution of the parliament is taken by the President of Ukraine.
"I want to emphasize once again: I don't support snap parliamentary elections, in which Russia is primarily interested, and therefore there will not be any," he said.
Read alsoUkraine must provide convincing evidence at ICJ, bring Russia to justice - Poroshenko"As a president, I have passed my equator [half-term], while the parliament is approaching it. There's not so much time left before scheduled elections. We have two years to retain and accelerate the restored economic growth, based on the macro-financial and macroeconomic stabilization achieved, to make the first results of our reforms tangible for the widest possible range of Ukrainians," Poroshenko said.
Read alsoUkraine's finance minister estimates losses from Donbas blockade at 1.3% of GDPAs UNIAN reported earlier, the expert of the political subgroup of the Trilateral Contact Group on the settlement of the Donbas crisis, Olha Aivazovska, claimed that the issue of holding local elections in the occupied areas of Donbas was no longer on the agenda of Minsk peace talks due to the efforts of the Ukrainian side.