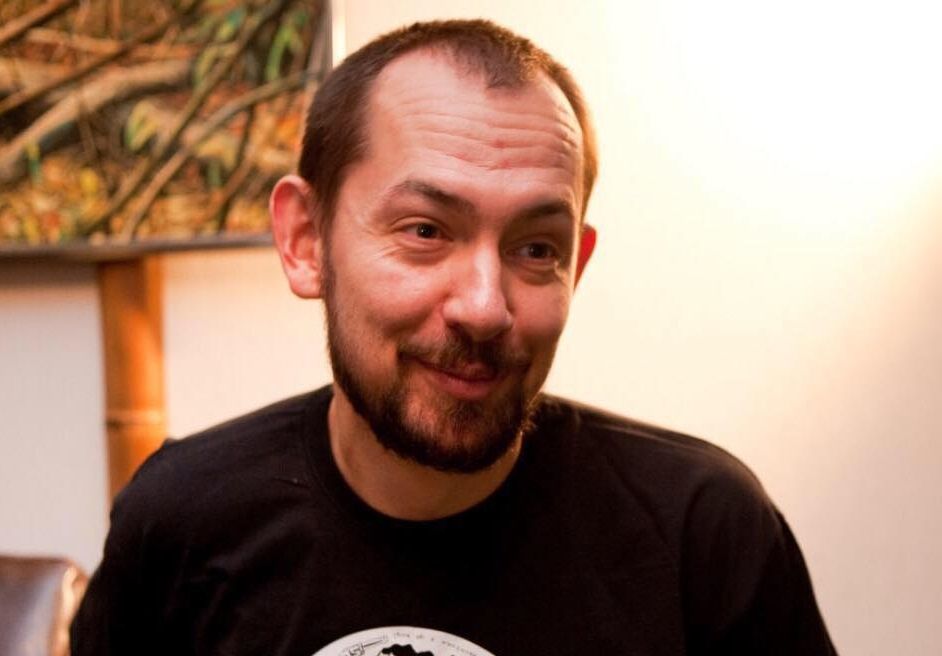 facebook.com/RomanTsymbaliuk
"We found Zakhar, the hero who flew the Ukrainian flag over Moscow State University on the third anniversary of Crimea annexation. An excellent interview ended with police arrival," the journalist wrote on Facebook.
Read alsoVladimir Putin asked to release Roman Sushchenko"They took my documents, and now we are waiting for the arrival of the chief of the Moscow State University [campus] police," he wrote.
Read alsoPutin dodges direct answer to question on Russian troops in Donbas, mumbling about "Ukrainian occupiers" insteadLater, Tsymbaliuk posted a video of him being detained by Moscow law enforcers to be taken to a police station.