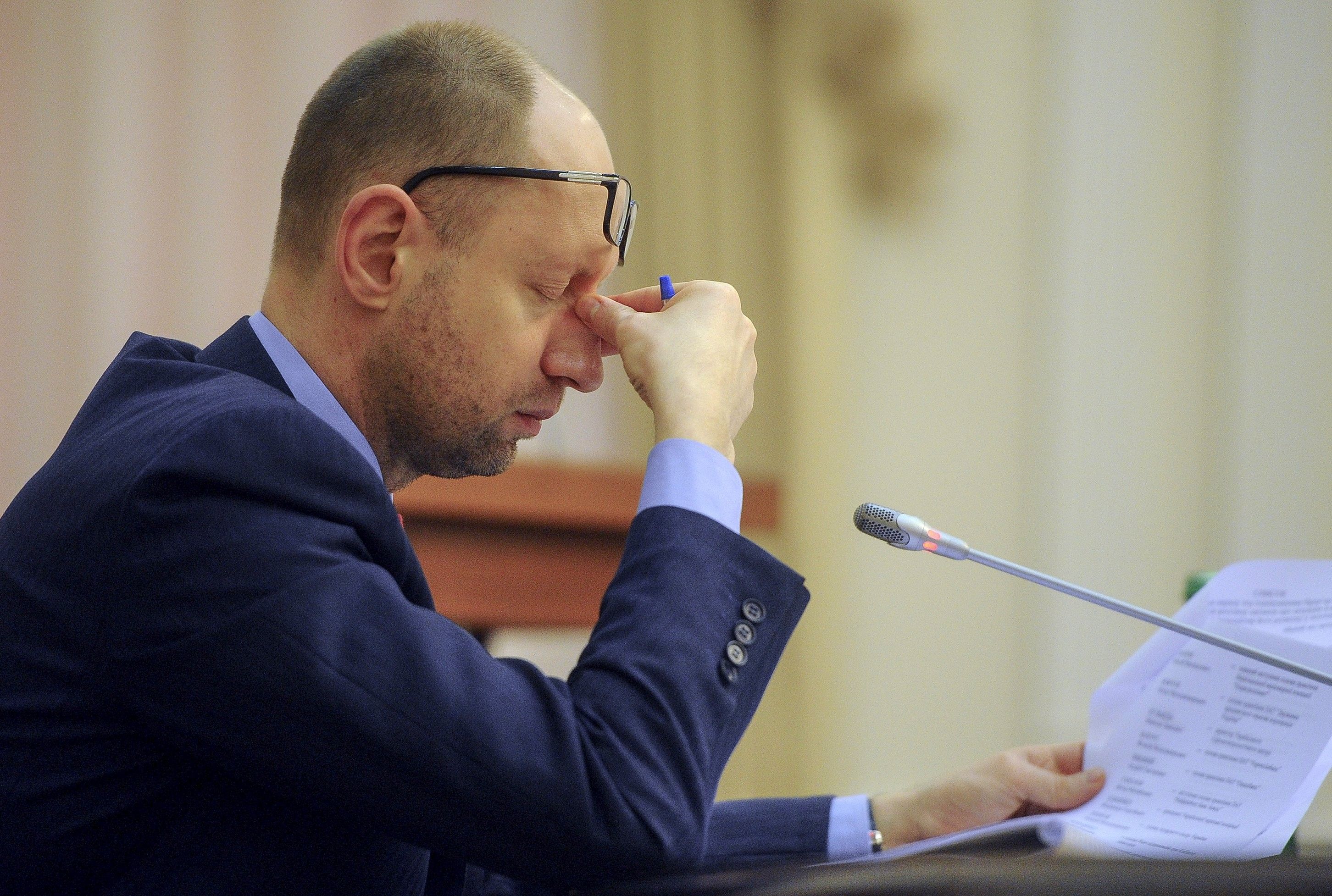 REUTERS
"The Kremlin has hit rock bottom," he wrote, calling the accusations brought against him as "nonsense."
The politician shared on Facebook copies of the documents that, as he claims, indicate that the Yessentuki City Court of Russia's Stavropol Territory on March 9 considered a motion for his arrest.
Yatsenyuk wrote he had learned about this from the Ukrainian embassy in Russia, which, in turn, had received a notice from the court.
"Mr. Naimanov, a special investigator of the Main Investigation Department of the Russian Federation's Investigative Committee in the North Caucasian Federal District, lodged a motion with the court to arrest me," Yatsenyuk wrote.
The former PM claims he is accused of involvement in an armed gang, assaults, crime preparations and a deliberate murder with aggravating circumstances.
"This is also a well written scenario: the Kremlin is looking to invent legal mechanisms to persecute Ukrainian politicians," Yatsenyuk wrote.
Read alsoYatsenyuk fought in Chechnya - Russia's Investigative Committee
According to earlier media reports, a municipal court in the southern Russian town of Yessentuki issued an arrest warrant for Yatsenyuk. An international warrant for his arrest has been in effect since February 21.
Yatsenyuk is wanted for trial on charges of alleged participating in an armed group in the Russian North Caucasus region of Chechnya in the mid-1990s and fighting against the Russian army.
Read alsoChechen court finishes judicial probe in Karpiuk-Klykh caseIn September 2015, Russian Investigative Committee head Aleksandr Bastrykin accused Yatsenyuk of fighting in Chechnya and of torturing and executing Russian soldiers.
"Russia's legal surrealism is indeed impressive. But it also reveals the agony of Putin's criminal regime. They are scared. They have been seeking for ways to act against us. But they are doomed. I have no doubt about this," Yatsenyuk wrote.