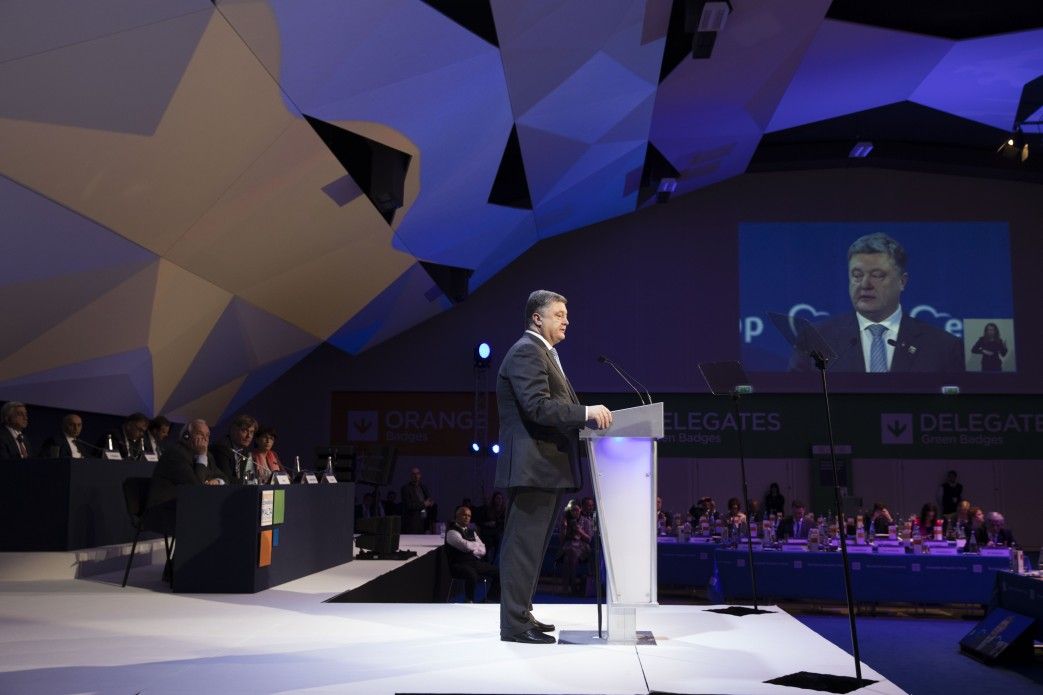 president.gov.ua
"Europe's adversaries won't rest. The anti-EU forces are still on the move. Russia will do its utmost to push the EU off the cliff. The Kremlin never gave up on attempts to build an 'alternative' Europe. To this end, they will spread uncertainty and distrust in our societies," Petro Poroshenko said, adding that Russia is guided by the main and key principle: Divide et impera.
"The Kremlin's goal is to split Europe and to water down the values. As long as this goal stands – the idea of EU and Russia getting strong together is an illusion. You can't get strong together with someone who has zero-sum thinking. And the Kremlin has only one rule: Russia must be on the top," Petro Poroshenko said.
Read alsoRussia spied on Latvian politicians, journalists and state institutions - security chiefThe Head of State emphasized that the ambitious 10-year Agenda for the European Union agreed four days ago on the occasion of the 60th anniversary of the founding Treaty sets great goals for the better common future.
According to him, it is time for a reasonable leadership with an inclusive and efficient plan with a more united and resolute Europe in defending our common values; no compromises on Russian aggression, including sanctions policy; more open and inclusive EU taking more bold and supportive steps towards its Europe-oriented partners and allies.
"Let's not be guided by fear. But also let's not be blind. It is not the crisis of misunderstanding. It is a crisis of two opposite concepts of Europe: either freedom or tyranny. Only one of them will survive in the end," he said.
Read alsoUkraine's ambassador to Poland sees Russian hand in attack on consulate in LutskPetro Poroshenko emphasized that Ukraine is on the edge of this struggle: "Three years every single day Ukraine is fighting this hybrid war against Russian military, terrorists, propaganda, hackers, corruption and absolute deception."
"I welcome that the Rome Agenda reiterates the full commitment of the EU to open the Union for the countries that respect the values and promote them. Ukraine is one of them. I fully support the concept of multi-speed Europe. It could allow Eastern European countries, who whole-heartedly believe in European perspective, to give new blood to the EU project," Poroshenko said.