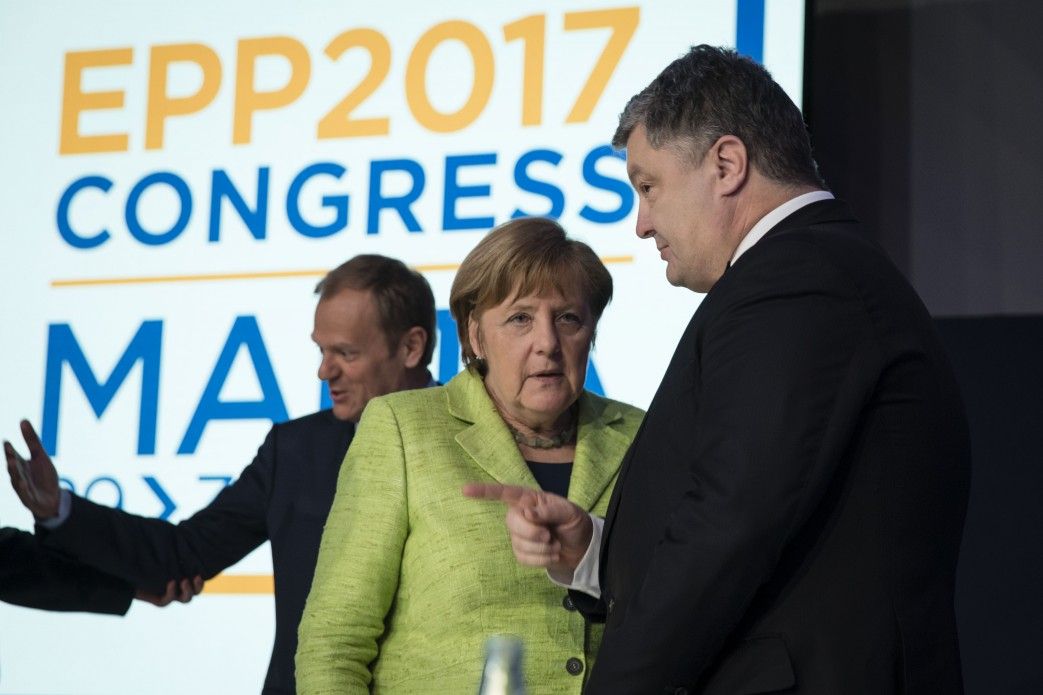 president.gov.ua
"We have conducted very thorough negotiations with the German Chancellor. We have agreed to hold telephone negotiations in trilateral format with participation of Chancellor Angela Merkel and President of France Francois Hollande next week regarding the intensification of process in the Minsk format," Petro Poroshenko informed.
Read alsoPoroshenko, EPP head Daul coordinate ways to enhance pressure on RussiaFollowing the EPP Summit, the president noted that the issue of Ukraine was one of the most important issues for Europe, which was evidenced by speeches of many attending leaders. In particular, German Chancellor Angela Merkel drew attention to the importance of Ukraine for the whole Europe.
The president emphasized that in the course of the meetings within the EPP Summit, including with European Commission President Jean-Claude Juncker, the parties had discussed three key issues for Ukraine: consideration of the introduction of the visa-free regime for Ukrainians by the European Parliament, completion of ratification of the Ukraine-EU Association Agreement and provision of macro-financial assistance to Ukraine.
Read alsoPoroshenko: Kremlin aims at splitting Europe, watering down its valuesAccording to the President, all sides assured that these issues would be solved shortly.