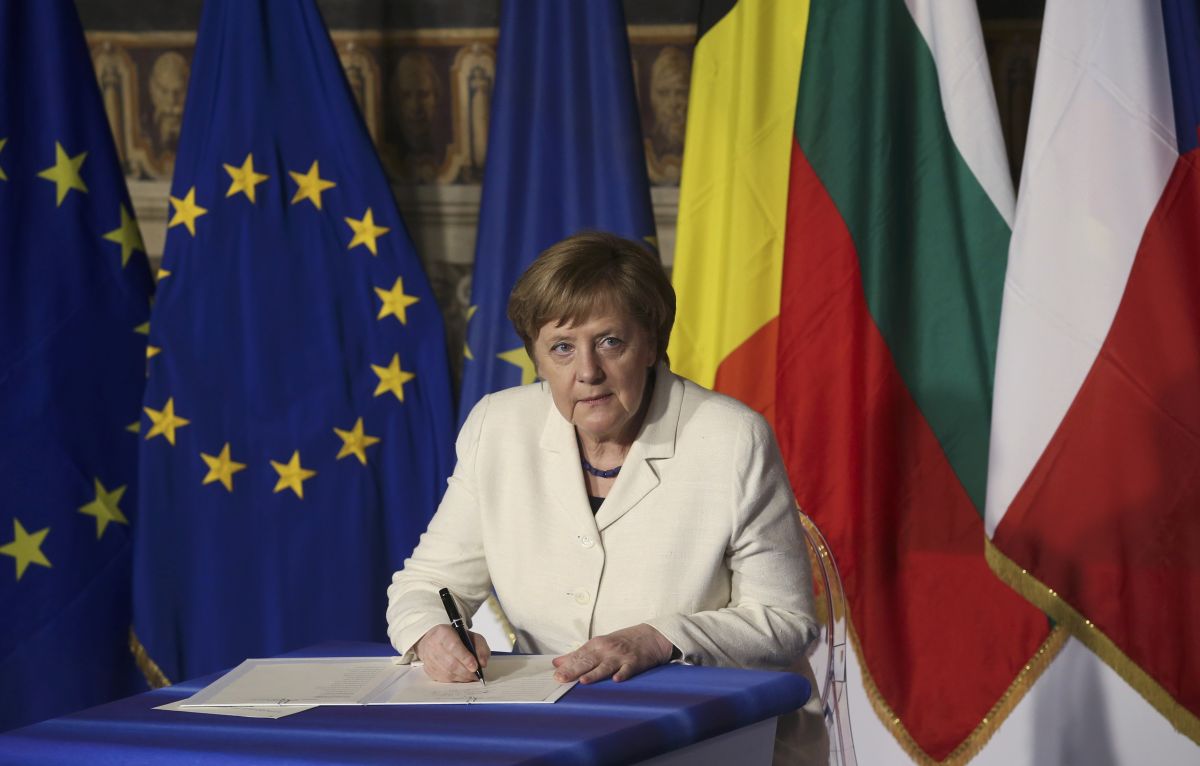 REUTERS
The highly anticipated draft bill is also highly contentious, with critics denouncing it as a curb on free speech. If passed, as now appears likely, the measure would compel large outlets such as Facebook and Twitter to rapidly remove fake news that incites hate, as well as other "criminal" content, or face fines as high as EUR 50 million, WP reports.
Chancellor Angela Merkel's cabinet agreed on the draft bill Wednesday, giving it a high chance of approval in the German Parliament before national elections in September. In effect, the move is Germany's response to a barrage of fake news during last year's elections in the United States, with officials seeking to prevent a similar onslaught here.
Read alsoNATO says it sees sharp rise in Russian disinformation since Crimea seizureAlready, a few fake news reports have emerged in Germany. One falsely alleged that a German girl of Russian descent was raped last year by asylum seekers. Repeated by high-level Russian officials, the reports seemed aimed at Merkel's open-door policy for refugees.
"The providers of social networks are responsible when their platforms are misused to spread hate crime or illegal false news," German Justice Minister Heiko Maas said in a statement.
The proposed law would apply only within German borders. But Maas said Wednesday he would press for similar measures across the European Union.
Read alsoGermany hiring extras to play "Russians" in NATO, U.S. military drillsYet the broad nature of the bill prompted critics to call it an overreach that risks becoming de facto censorship. Stephan Scherzer, chairman of the Association of German Magazine Publishers, said the measure could turn big social-media companies into "private opinion police."