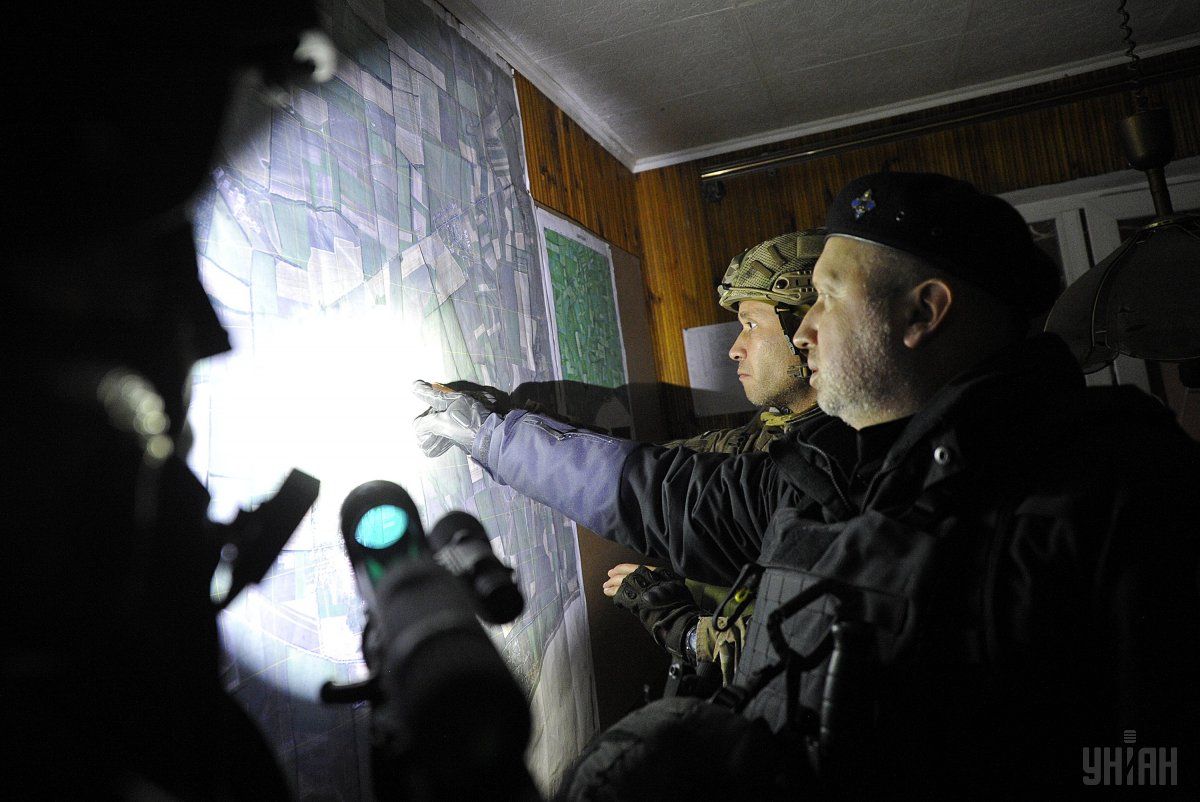 Photo from UNIAN
According to Turchynov, "Analyzing these data we cannot exclude the escalation of military aggression against our country,"  Secretary of the NSDC of Ukraine said, adding that Russian military potential threatens not only Ukraine but Western partners as well.
"Moreover, Russian-terrorist groupings are blatantly neglecting the Minsk agreements and the recent cease-fire agreement. By continuing shellings of our positions using weapons prohibited by the Minsk agreements, they are trying to change the delimitation line by military means," Turchynov said.
Secretary of the NSDC of Ukraine emphasized that in this context, it is essential to resume Ukraine's military-technical cooperation with its Western partners, "which was artificially blocked in 2014." "The absence of military-technical cooperation with our partners does not make for the enhancement of Ukraine's military potential, which we consider an element of the military potential of the whole Europe," he said.
During the meeting, the parties also considered the need to further exert sanctions pressure on the aggressor state, "until the Crimea and Donbas return to Ukraine."
According to President of the NATO Parliamentary Assembly Paolo Alli, there can be no compromises on this issue: "NATO member states take a strong position on this issue. We do not put people's freedom at stake."
Read alsoDefending Ukraine is defending NATO - President NATO PA Paolo AlliMoreover, the interlocutors discussed reforming of the security and defense sector of Ukraine. Oleksandr Turchynov pointed out that the modernization of this sector in accordance with the NATO standards "is carried our regardless of the Russian aggression and is already at the finish line." "There is no alternative for our state other than European and Euro-Atlantic integration," he said.
Read alsoTurchynov names masterminds behind plans to start carnage at Kyiv's MaidanIn turn, the President of the NATO Parliamentary Assembly noted that NATO member states support reforms taking place in Ukraine and our state's aspiration to Euro-Atlantic integration.