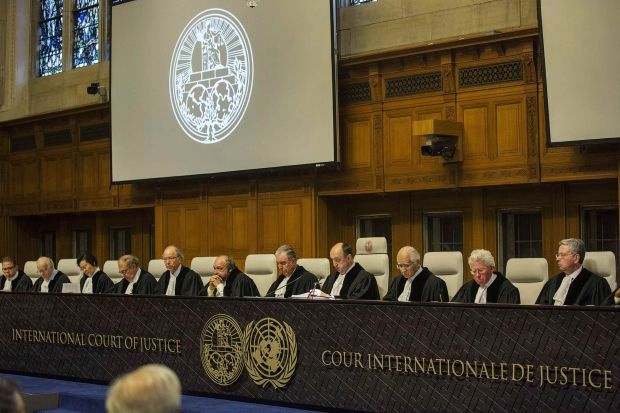 expres.ua
"On Wednesday, April 19, 2017, the International Court of Justice (ICJ), the principal judicial organ of the United Nations, will deliver its Order on the request for the indication of provisional measures submitted by Ukraine in the case concerning Application of the International Convention for the Suppression of the Financing of Terrorism and of the International Convention on the Elimination of All Forms of Racial Discrimination (Ukraine vs. Russian Federation)," the court said in an announcement.
A public sitting will take place at 15:00 local time at the Peace Palace in The Hague, during which Judge Ronny Abraham, President of the Court, will read the court's decision, it said.
The Ukrainian side in its lawsuit against Russia heard by the International Court of Justice in The Hague prepared more than 800 volumes of documents, of which 300 – are classified or top secret, Ukrainian Prosecutor General Yuriy Lutsenko earlier said.
Read alsoUkraine must provide convincing evidence at ICJ, bring Russia to justice - Poroshenko"As the lawsuit was being drafted, 1,400 victims and 2,000 witnesses were questioned, 1,800 forensic examinations were held and 100,000 pieces of material evidence were collected, including samples of Russian-produced weapons and military equipment, seized by the Ukrainian army during the fighting," the PGO press service quoted Lutsenko as saying.