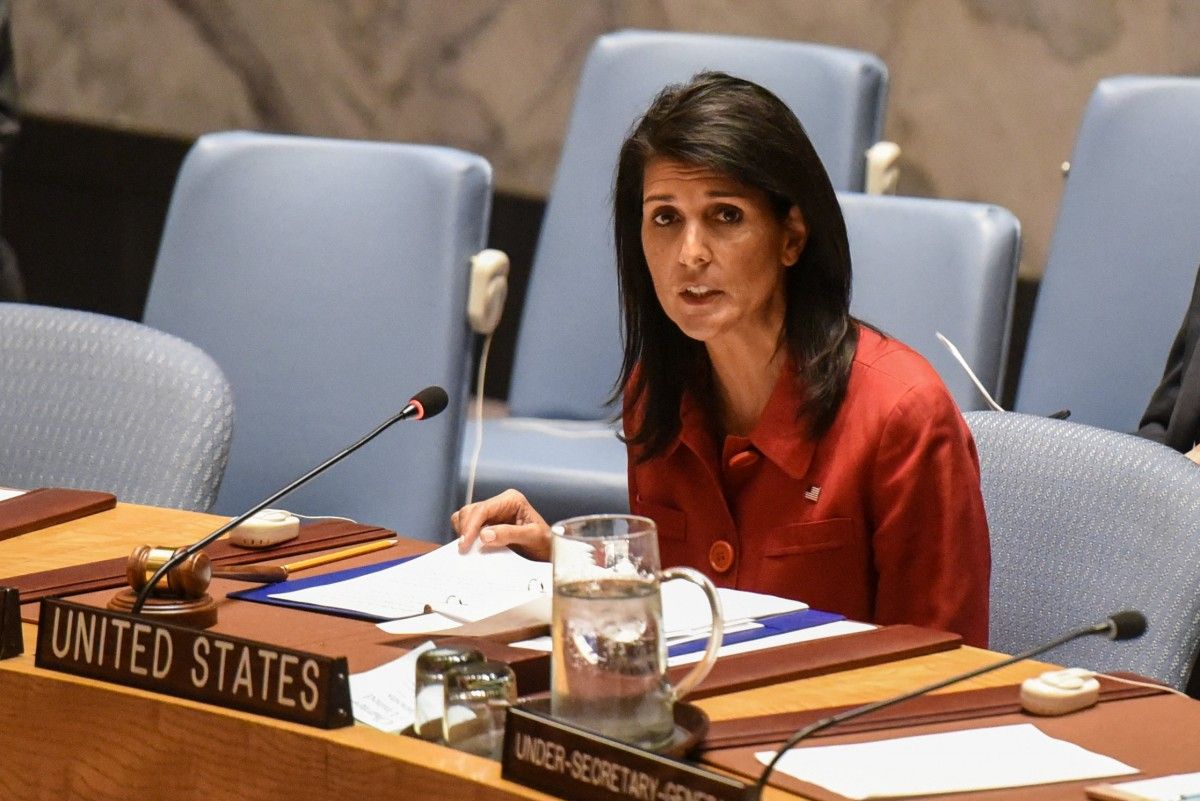 REUTERS
"I think they're nervous," said Nikki Haley, the U.S. envoy to the United Nations, CNN reports. 
"I think that they [Russia] very much feel as if they've been weakened by [Bashar] Assad's actions and their cover up. They realize the international community didn't buy it and is not buying it. And they now have to figure out how to save face. We're giving them all the options to save face," the official said.
Read alsoG7 rejects sanctions on Russia after "chemical attack" in Syria – media"They didn't look shocked [at the chemical attack], they didn't look surprised. They were so quick to defend. And then the evidence comes out and we see exactly what it is," said Haley.
In an interview on Fox Business Network to air Wednesday, President Donald Trump said Russian President Vladimir Putin was backing "a truly evil person."
Read alsoTillerson: Russia must choose between Assad and U.S. – media"And I think it's very bad for Russia," Trump said. "I think it's very bad for mankind. It's very bad for this world. But when you drop gas or bombs or barrel bombs -- they have these massive barrels with dynamite and they drop them right in the middle of a group of people -- and in all fairness, you see the same kids — no arms, no legs, no face — this is an animal."