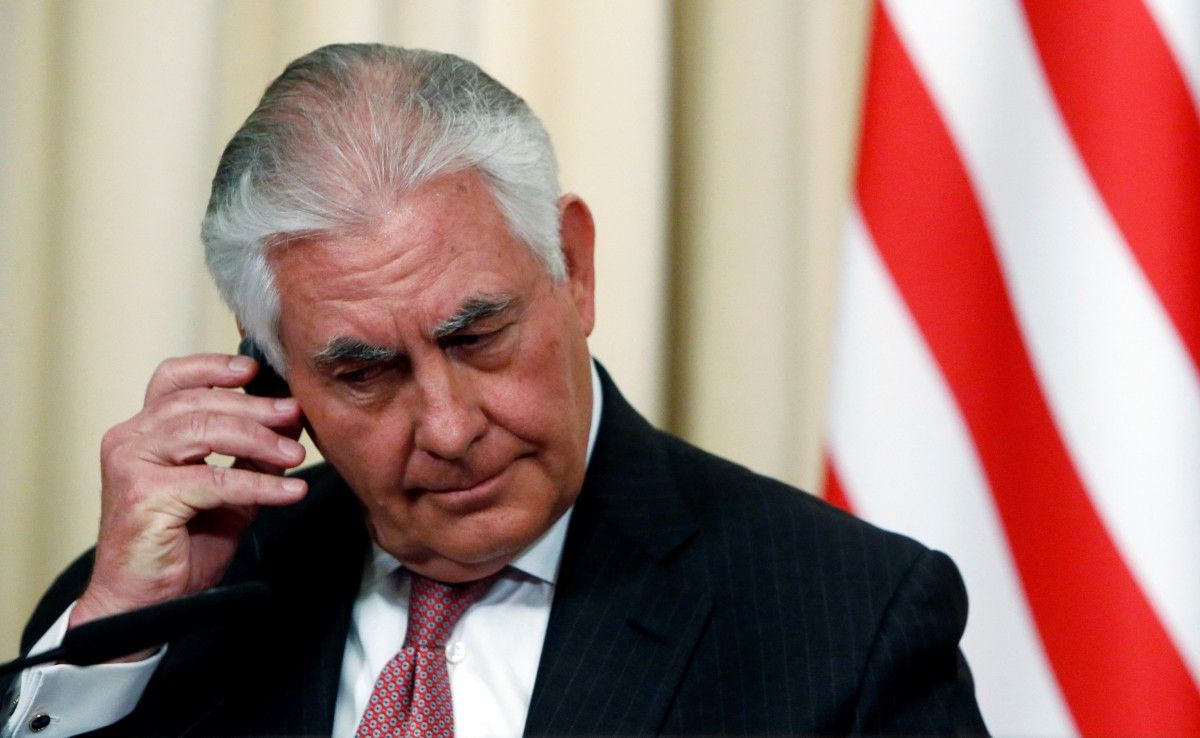 REUTERS
"We discussed no change in the status of sanctions that have been in place with Russia as a result of certain actions taken in Ukraine, as you know," he said at a Moscow press conference jointly with Russian Minister of Foreign Affairs Sergey Lavrov on Wednesday, April 12, after meeting with Russian President Vladimir Putin.
He also mentioned hypothetic sanctions over Russia's meddling in the U.S. presidential elections.
Read alsoTillerson: Donbas conflict in Ukraine to remain obstacle in U.S.-Russia relations"I think as to the question of the interference with the election, that is fairly well-established in the United States and I think that has been spoken to on the Hill as well with the Congress. And it is a serious issue. It's one that we know is serious enough to attract additional sanctions. And so we are mindful of the seriousness of that particular interference in our elections, and I'm sure that Russia is mindful of it as well," he said.
Lavrov in turn assured that Tillerson had not threatened him with sanctions.
"The State Secretary did not threaten me with sanctions. He didn't threaten me with anything, actually. We frankly discussed the questions which were on our agenda, including – including where there are problems. And in fact, on the majority of them there are problems," Lavrov said.