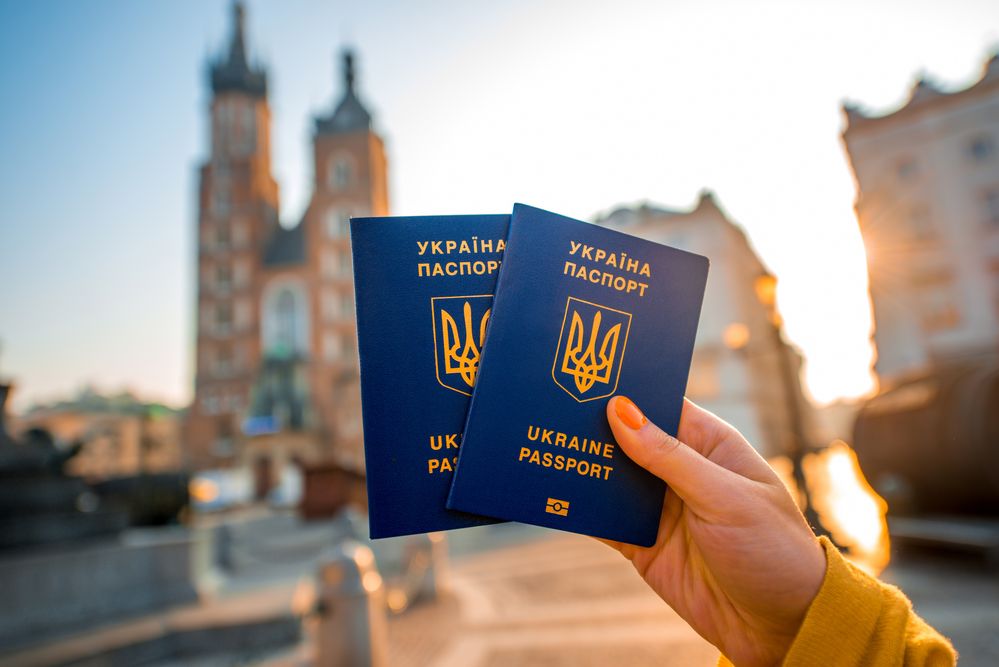 Depositphotos
It is noted that the Ukrainians were granted 1.36 million short-term visas to the Schengen countries in 2016. Now, judging by the number of biometric passports issued to date, there will be at least 3 million of Ukrainians ready to travel across the EU. But in fact, there are much more of them: experts forecast growth by two to three times.
According to analysts at the Kyiv International Institute of Sociology (KIIS), 10% of Ukrainians, or 4.2 million, have visited the EU over the past two years. Following the news on visa liberalization, KIIS predicts the number of such travelers will increase by one and a half times, to 6 million people.
Read alsoPoroshenko addresses nation following EP visa lib decision for UkraineFor Moldovan, Georgian and Ukrainian citizens, a visa-free regime with the EU gives the right to stay in the EU territory for no more than 90 days within six months. But some critics, including certain European politicians, say that the visa-free regime will provoke a sharp increase in the number of illegal labor migrants from Ukraine. It should be noted that most experts expect that the most significant problem will more likely be the queues at border checkpoints.
Moldova's experience confirms that no massive illegal workforce flow from Ukraine should occur. "The introduction of a visa-free regime with the European Union did not entail any special difficulties," Mrs. Daniela Morari, Deputy Minister of Foreign Affairs and European Integration of the Republic of Moldova, explained.
Read alsoPoroshenko thanks EP delegation for granting Ukraine visa-free regimeAccording to the opinion poll by KIIS, over the past two years, it was the residents of Western Ukraine who traveled to the EU more often (19%), with only 2% of representatives of the country's east. But the doors of the European Union are open to all citizens of Ukraine, including those who live in the occupied territories. They only need only get a Ukrainian biometric passport.
"In any case, the visa-free regime, according to experts, provides much more than just freedom of movement across the EU. On its path, the country has fulfilled many of the Europeans' requirements for reform – on combatting corruption, liberalizing the actions of the authorities. And this will touch upon everyone's life," the journalists summed up.