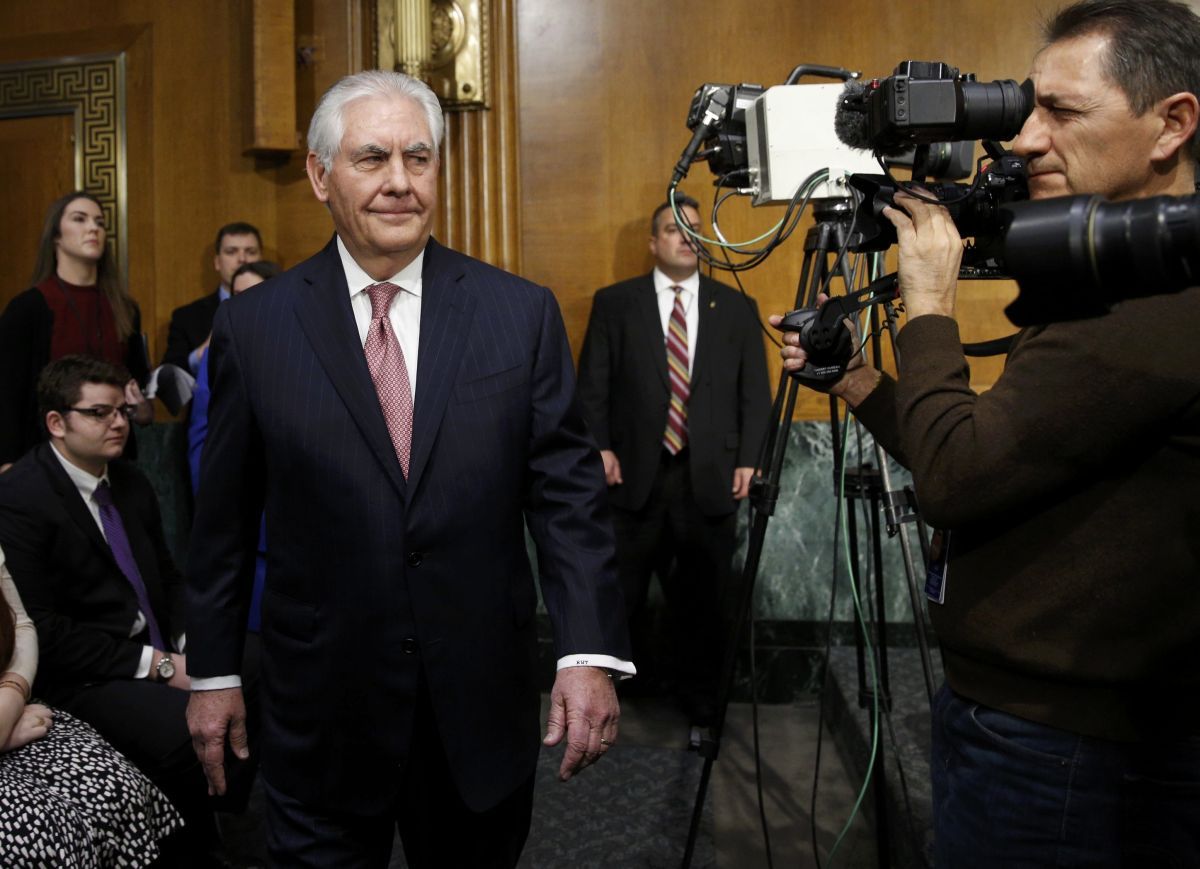 REUTERS
"I can say that he did raise Ukraine in his bilateral meeting with Foreign Minister Lavrov. I don't have the details, full details, of his bilat with President Putin or his meeting with President Putin. I can't confirm – I'm sorry – that Ukraine was raised in that setting," Toner said.
At the same time, he noted that Tillerson was very clear that "on those issues that we don't see eye to eye on, he'll continue to raise those [issues] in his meetings with Russian officials."
As UNIAN reported earlier, during his visit to Moscow on April 12, Tillerson first met with Russian Foreign Minister Sergey Lavrov, and then – with Russian President Putin.
Read alsoUkraine aware of first non-public results of Tillerson's visit to Moscow – KlimkinFollowing the meetings, Tillerson and Lavrov held a joint press conference.
The Kremlin said that Putin and Tillerson had not discussed in detail the situation in Ukraine.
In turn, Tillerson claimed he had not discussed with Putin the issue of changing the status of sanctions against Russia over its aggression in Ukraine.