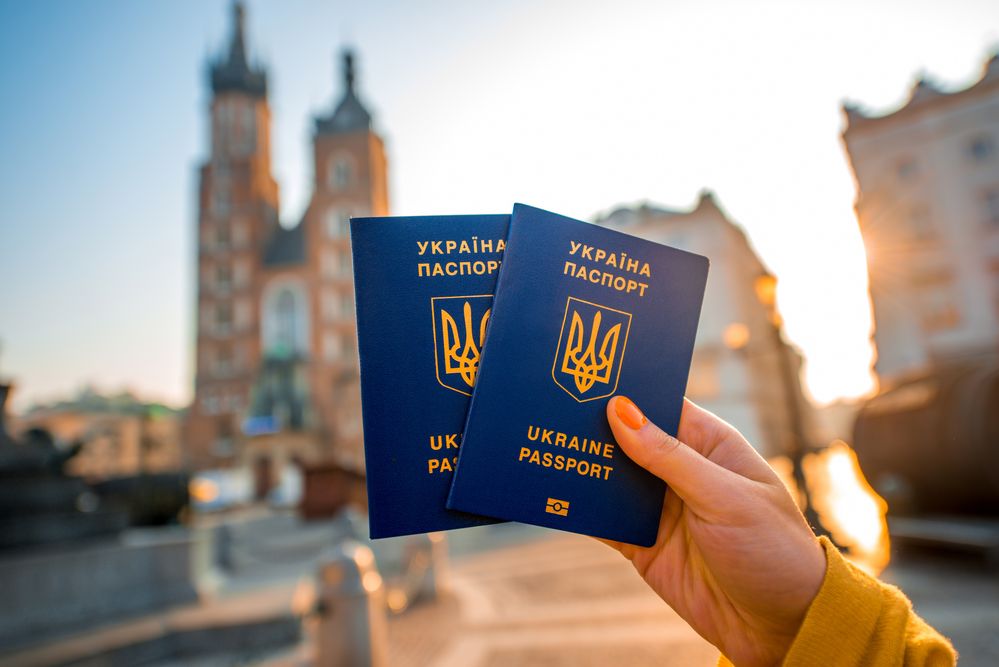 rossandhelen / Depositphotos
"Citizens of Ukraine who permanently reside in the territories of temporarily occupied Crimea and certain regions of Donetsk and Luhansk regions, like other citizens of Ukraine, will have the right to enjoy the benefits of a visa-free regime with the EU on general terms, by obtaining a biometric passport of Ukraine and observing other relevant requirements for visa-free travel," the ministry stressed.
Read alsoPoroshenko addresses nation following EP visa lib decision for UkraineThe diplomats told about the positive changes for Ukrainian citizens after the introduction of the visa-free regime for short-term trips (up to 90 days within six months) to the Schengen zone with a biometric passport.
In particular, they argue that the introduction of a visa-free regime will ensure mobility and eliminate the "dividing line" between Ukraine and the EU, which is now created due to complicated visa procedures.
The introduction of a visa-free travel will promote the development of business contacts necessary for the effective functioning of the DCFTA with the EU, as well as cooperation in the economic, political, scientific, cultural, humanitarian and other spheres, and will contribute to the further successful integration of Ukraine into the European community.
Read alsoMedia explain advantages of visa waivers for Ukrainians"The introduction of the EU visa-free regime for Ukraine will testify to the high confidence of EU member states and institutions in the level of passport security, border management, prevention of illegal migration, combating organized crime and ensuring human rights and freedoms in Ukraine," the MFA said.
"This is an absolute positive signal and an argument for negotiating the introduction of a visa-free regime for Ukrainian citizens by other countries," the diplomats said.