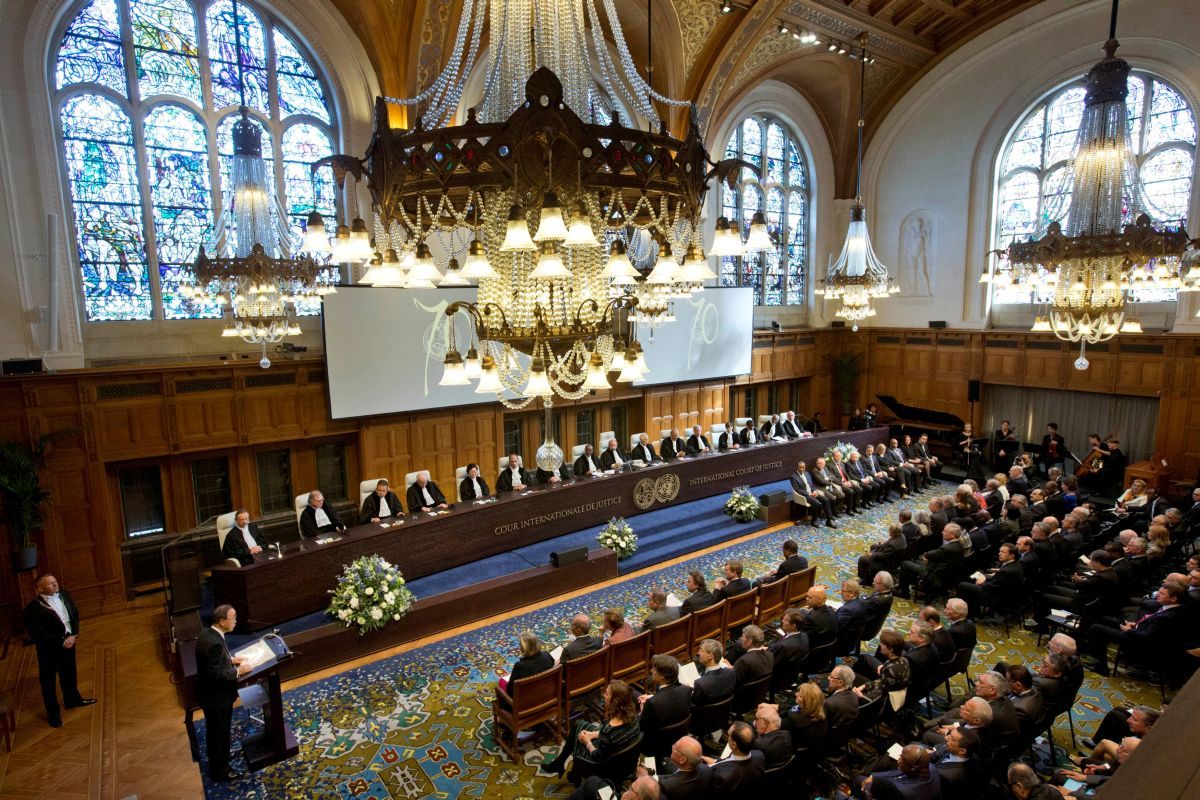 REUTERS
Ukraine accuses Russia of violating two European conventions: on financing of terrorism and on racial discrimination (the convention also refers to ethnic and other types of discrimination), according to EP.
According to the rules of the UN International Court of Justice, the side accused may also be subject to restrictions even before the actual hearing of the claim begins. The UN court often imposes provisional measures on both sides of the process, especially on complaints similar to the Ukrainian one.
Read alsoUkraine vs Russia in The Hague: Lutsenko tells of 300 volumes with "classified" and "top secret" documents"Almost certainly, the ICJ will oblige Ukraine to respect the rights of national minorities (in fact, the Russians in the documents submitted to court in the Hague claim the myths we are already familiar with – about "harassment of Russian-speaking population"). It is likely that the judges will remind both Moscow and Kyiv that it's unacceptable to support terrorist activities, no matter who is involved," the article says.
According to one of the assumptions, the court can mention both pro-Russian militants and Ukrainian "volunteer battalions". This does not mean equating them; it only means that Kyiv will have to convince the Hague that the reform of the volunteer battalions has been completed, and the perpetrators are prosecuted regardless of their military experience.
Read alsoHearings on Ukraine vs. Russia case in Hague over, ruling expected before MayMykola Hnatovsky, an expert in international law, notes that the UN Court repeatedly stressed it had the authority to impose provisional measures, partially or completely different from those requested by the claimant.
This happened in 2008 in the "Georgia vs Russia" case, which is most similar to the Ukrainian claim.
"The Court has the right to take provisional measures "proprio motu", or on own initiative, even if the parties did not request such action. The Court notes that the purpose of provisional measures is to ensure the rights that form the subject of consideration in the case," said Hnatovsky.
Read alsoKremlin says Russia will accept Hague court rulingAs UNIAN reported earlier, Ukraine instituted proceedings against the Russian Federation on January 16, 2017, with regard to alleged violations of the International Convention for the Suppression of the Financing of Terrorism of December 9, 1999, and the International Convention on the Elimination of All Forms of Racial Discrimination of December 21, 1965. Both states are parties to these two instruments. The provisional measures Ukraine requests include a freeze on providing money, weapons, vehicles, equipment, training or personnel to separatists in occupied Donbas.
The ICJ held hearings March 6-9. The court will issue a ruling on a claim filed by Ukraine against Russia on April 19, according to the court's press service.