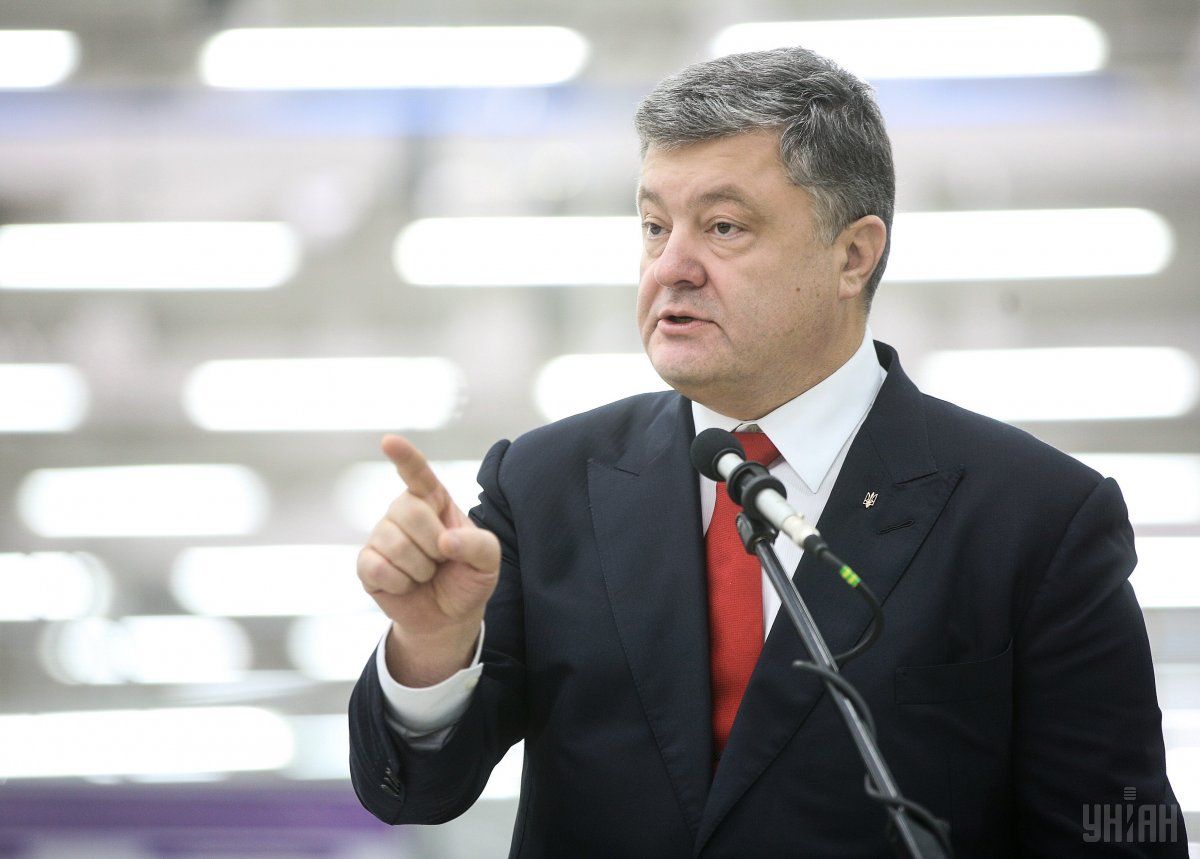 Photo from UNIAN
He emphasizes that Russia doesn't fulfill the undertaken commitments within the Minsk process – neither effective ceasefire, nor release of hostages and illegally detained persons, or international humanitarian organizations' access, the press service reported.
"It stays deaf to demands and arguments for peace. We don't have peace for one reason: Russians are not interested in reaching peace. They are interested in exerting control. I felt it again this Monday when together with Chancellor Merkel and President Hollande held telephone negotiations with President Putin. It was another display of Moscow's empty promises. It was another display of their attitude: 'If you want peace, you can have it: but only on our conditions.' No compromises. Just – the rule of force," the president told during his speech at the Royal Institute of International Affairs Chatham House "The Battle for Ukraine: Leadership and Solidarity."
Read alsoGen. Staff planned operation against "little green men" during Crimea seizurePoroshenko emphasized that to beat the aggression we need to be strong and united. What is also in need is a firm support of Ukraine's reforms. "We also need sanctions against Russia. Don't believe those who say sanctions bring nothing! First of all: less killed Ukrainians is not 'nothing.' Second of all: if it wasn't for sanctions, Russian tanks would be standing much deeper in Europe. Putin started his 'campaign' in Ukraine with a sense of impunity. Because of the sanctions and because of Ukraine's readiness to fight back, he has a sense of hesitation now. He must end up with a sense of inevitability. Aggressors of the world must know: they will be held accountable for their crimes," the president stressed.
Poroshenko also quoted the words of wisdom by Margaret Thatcher: "Wars are not caused by the buildup of weapons. They are caused when an aggressor believes he can achieve his objectives at an acceptable price."