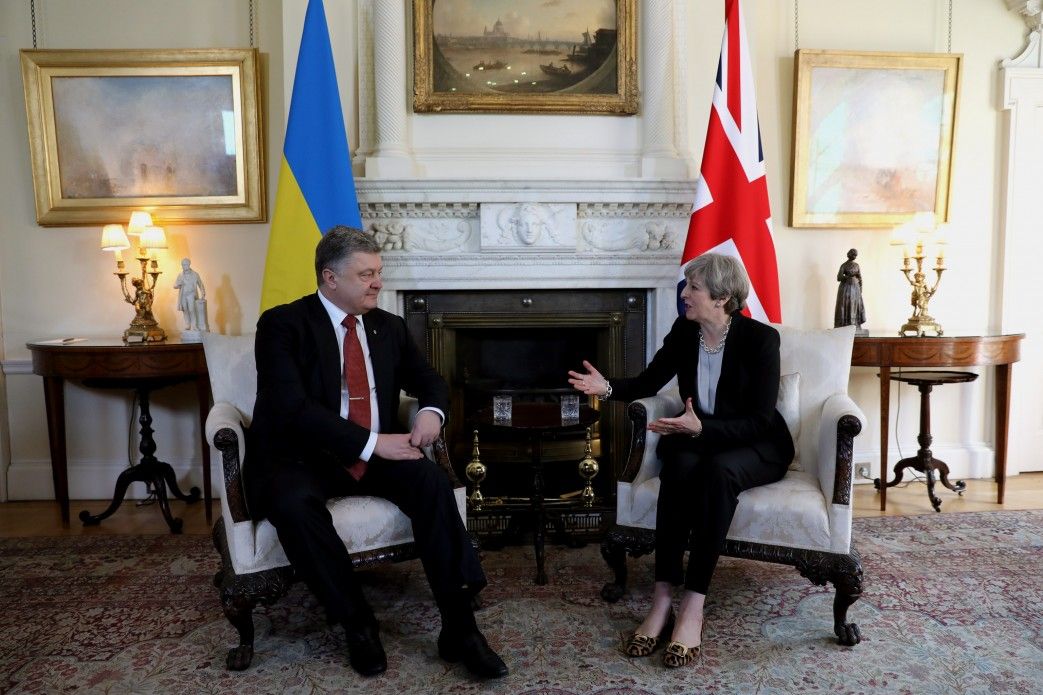 president.gov.ua
"I think that firm position of Great Britain, as signatory country to the Budapest Memorandum, provides guarantees of our sovereignty and territorial integrity, demonstrates extremely reliable position as regards our strategic partnership," Petro Poroshenko said.
Read alsoBBC: Theresa May to seek snap election for June 8The president reminded that Ukraine and Britain celebrate the 25th anniversary of diplomatic relations, and noted that the present visit to Great Britain has a great importance, as the last visit of a Ukrainian president to this country took place 22 years ago in 1995. "Today's visit demonstrates a pretty long list of bilateral agenda issues that we should discuss," he said.
Petro Poroshenko also stressed the importance of British support for reforms in Ukraine. "I am proud that Britain is a partner in many reforms and we share their success. This is very important," the Head of State emphasized.
The President noted that the parties will also negotiate cooperation in extremely important security issues. He thanked for an effective cooperation with British instructors who trained Ukrainian military, as well as for an exchange of positive and efficient experience.
"We are speaking of the provision of consultative assistance in ensuring the best protective capabilities of the Ukrainian Armed Forces, as we are on the frontline of protection of democracy and freedom," the president said and emphasized that it is an investment in common security.
Read alsoPoroshenko: Russia turns Crimea into world's biggest military baseThe Head of State called Great Britain one of the most valuable and reliable partners of Ukraine and expressed content with the existing level of Ukrainian-British cooperation. "We highly appreciate your clear and powerful support," Petro Poroshenko stressed, inviting Theresa May to visit Ukraine at her convenience.
In her turn, the British prime minister emphasized the importance of developing and enhancing bilateral Ukrainian-British cooperation in defense and security sphere.
Theresa May also noted the importance of continuing the policy of sanctions against Russia as one of the efficient mechanisms for encouraging the aggressor to fulfill its international obligations.