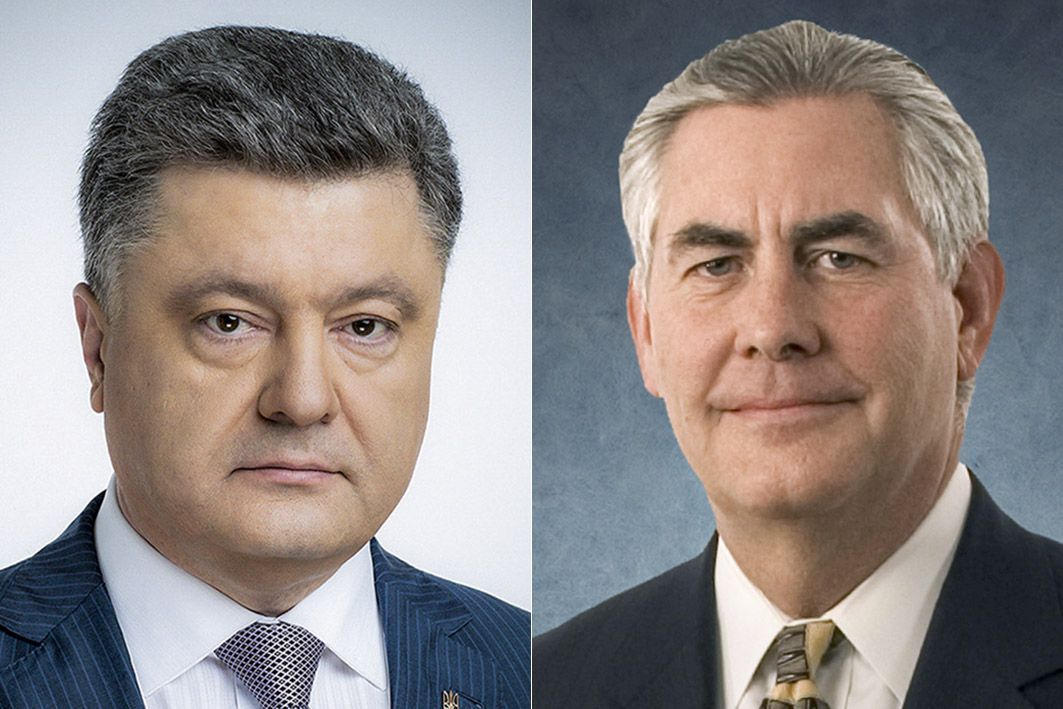 Image from president.gov.ua
"The President of Ukraine offered to activate discussions on the deployment of a UN international peacekeeping mission in Donbas," the presidential press service said in the readout on Sunday evening.
The two officials talked over the phone on the same day when an OSCE Special Monitoring Mission's car was blown up possibly after coming into contact with a mine near Russian-occupied Luhansk. One American citizen was killed, and other two foreign citizens – one German and one Czech – were injured in the blast.
Read alsoUkraine's MFA: Kremlin attempts to intimidate OSCE in Donbas by blowing up car (Video)"Petro Poroshenko expressed condolences to the family and friends of an American OSCE monitor, who was killed when the SMM patrol car was blown up in the occupied area today. He also condemned all forms of constant impediment to SMM OSCE operation," the readout said.
The two also discussed results of a Normandy telephone conversation of April 18 and U.S.-Russian talks that were held in Moscow on April 12.
The sides are concerned over dangerous developments in Donbas and they noted importance of Minks agreements implementation, particularly its security components, the presidential press service said.
Poroshenko expressed gratitude for the firm and unwavering position of the United States in support of Ukraine based on principle "nothing on Ukraine without Ukraine."
He once again called for maintenance of a unified international front to maintain sanctions against Russia until Ukraine's sovereignty and territorial integrity are fully restored.