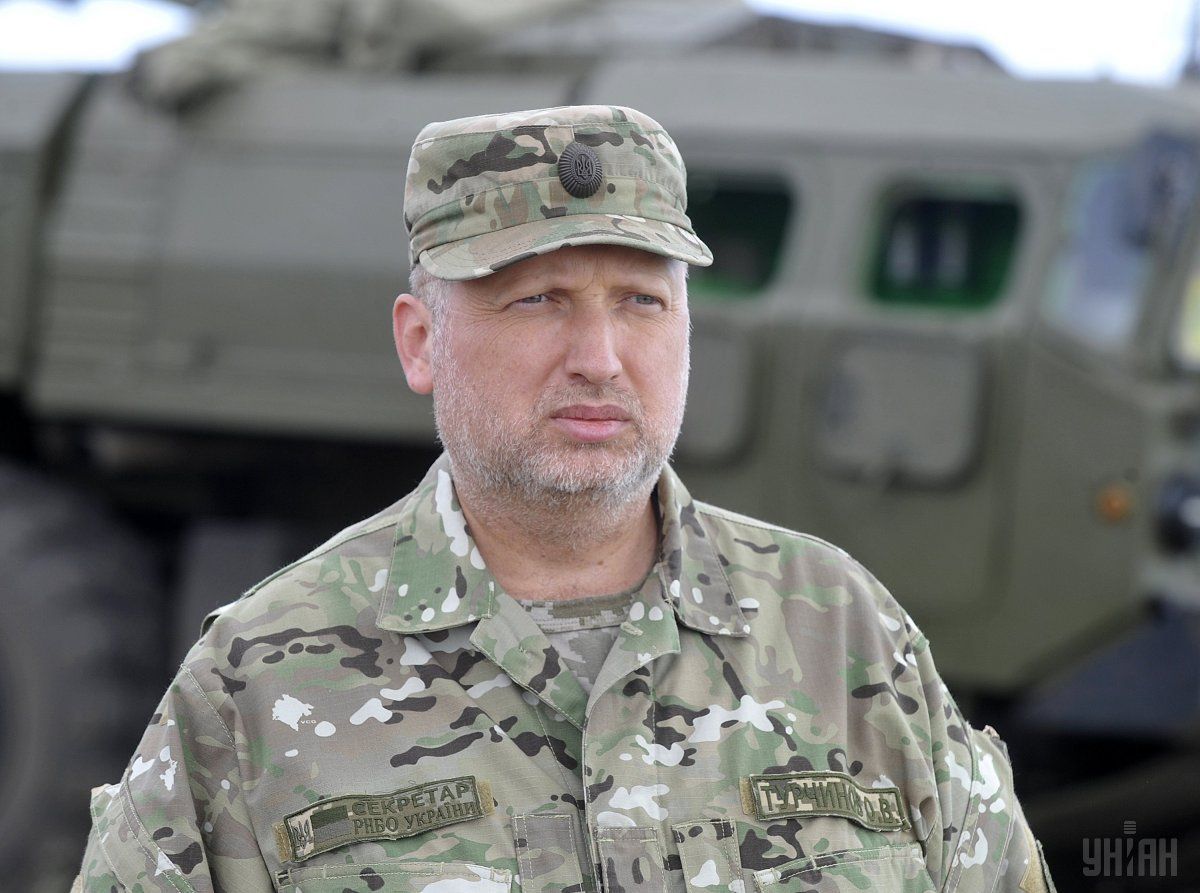 Photo from UNIAN
"This explosion is a planned terrorist attack aimed against the OSCE Mission in Donbas. The military and political leadership of the Russian Federation, which controls the occupied territory of Donbas, is to blame for this terrorist attack. No actions of the hybrid forces take place without agreement with the Russian General Staff," Turchynov said in a comment.
The OSCE SMM reported earlier that its patrol consisting of six patrol members and two armored vehicles was traveling near the village of Pryshyb controlled by the self-proclaimed Luhansk People's Republic, or "LPR" (34km north-west of Luhansk) on April 23 when one of the vehicles, with three members on board, was severely damaged as a result of an explosion. The vehicle had possibly come into contact with a roadside mine. As a result of the blast, a male paramedic died and two patrol members – one male, one female – were taken to Luhansk regional hospital for further medical examination.
Read alsoOSCE in Donbas: what will change after tragic incident with OSCE SMM patrol vehicle"One of the tasks that were being worked out by terrorists while blowing up the OSCE SMM car was to suspend the patrolling of the occupied territory for further massive and uncontrolled movement of Russian weapons and military equipment with a view to further prepare large-scale military provocations," Turchynov said.
"I would like to stress that Russian military members of the Joint Center for Ceasefire Control and Coordination and illegal military formations under their control were informed about the route of the OSCE representatives, to whom they provided respective security guarantees," he gave more details, stressing that the OSCE SMM patrol did not go off the planned route, as was claimed by "LPR" members immediately after the incident.
Turchynov also says that a statement by Russia's Minister of Foreign Affairs Sergey Lavrov that there is "the need for immediate search for those guilty" is insulting and cynical, "as those guilty of this terrorist attack are in the Kremlin and bear sole responsibility both for bloodshed among OSCE representatives and Ukrainian soldiers and civilians, who have been dying in Donbas because of Russian aggression for the third year in a row."
Lavrov was earlier reported to have announced during a meeting with EU High Representative for Foreign Affairs and Security Policy Federica Mogherini in Moscow that Russia and the EU insist on an investigation into the incident.
"We need to collect all the facts not to allow this tragedy to become an excuse for political speculation," Lavrov said.