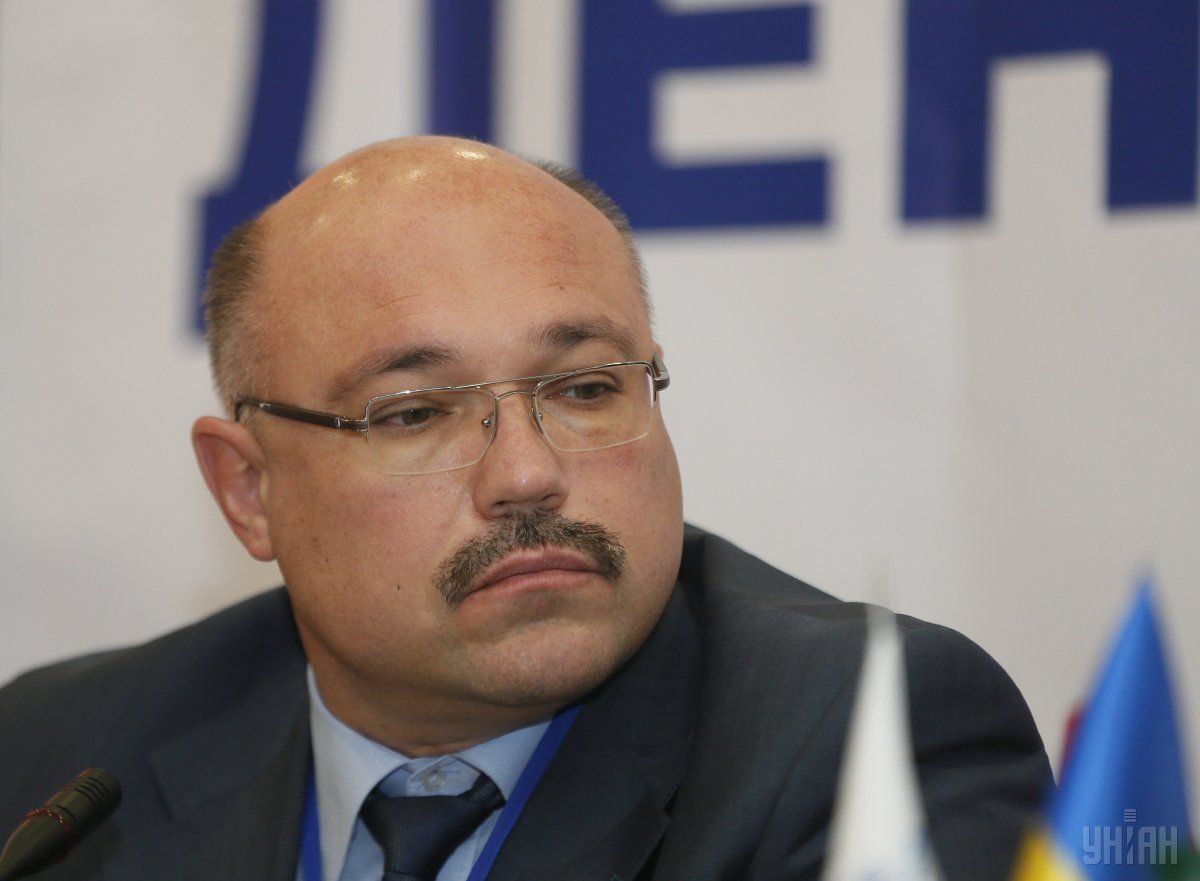 Sorokin was appointed CEO at VostGOK in 2008 / Photo from UNIAN
The court decided he should wear an ankle monitor and stay at home from 22:00 to 06:00, TSN reported.
What is more, he should give all his passport to the local authorities.
The prosecutors insisted on Sorokin's remand.
Detectives from the National Anti-corruption Bureau of Ukraine informed Sorokin about his indictment on April 24.
Chairman of the parliament's committee for parliamentary procedure Pavlo Pynzenyk attended court hearings to show his support for the defendant.
As UNIAN reported, NABU agents on April 20 detained ex-MP, former chairman of the Verkhovna Rada Committee for Fuel and Energy Complex Mykola Martynenko amid an investigation into the VostGOK case.
He was notified about charges under Part 1 of Article 255 (the creation of a criminal organization) and Part 5 of Article 191 (misappropriation, embezzlement of property or enrichment by abuse of office) of the Criminal Code of Ukraine.
Investigators found the enterprise had concluded a contract with an intermediary company controlled by the detained ex-deputy to supply uranium concentrate at artificially high prices. As a result, the state-run enterprises' damage in 2014-2016 was $17.28 million.
Read alsoKyiv's court releases Martynenko on bail of 15 MPs and four ministersOn April 22, Kyiv's Solomyansky district court released Martynenko on surety of 15 parliamentarians and four ministers from the People's Front party, despite the fact that the Special Anti-corruption Prosecutor's Office had asked the court to remand Martynenko for 60 days with bail worth UAH 300 million, or about $11.2 million, as a preventive measure.
Martynenko called the case against him as politically motivated.
NABU said five individuals charged within the Martynenko case (two organizers, two accomplices and one executor of the criminal scheme) had been informed about their indictment.
Besides Martynenko and Sorokin, the defendants in the case are the acting CEO of PJSC United Mining and Chemical Company and the First Deputy Chairman of the Board of NJSC Naftogaz of Ukraine.
The fifth suspect – a top manager of state-run concern Nuclear Fuel, which incorporates VostGOK, was informed of suspicion in keeping with the procedure of conviction in absentia, since he fled Ukraine in March and has not returned.
UNIAN memo. VostGOK is the only enterprise in Ukraine (based in Zhovti Vody, Dnipropetrovsk region) is an uranium ore mining and processing enterprise that can fully meet demand of the country's nuclear energy sector in natural uranium. VostGOK is also the largest producer of sulfuric acid in Ukraine.
Sorokin was appointed CEO at VostGOK in 2008.
United Mining and Chemical Company owns and operates Vilnohirsk state mining and metallurgical plant and Irshansk state mining and processing plant. The company through its plants, provides mining and processing of industrial minerals products including zirconium and titanium concentrates. The company was founded in 2014 and is based in Ukraine.
NJSC Naftogaz of Ukraine operates as an integrated oil and gas company in Ukraine, the Russian Federation, Egypt, and Europe.