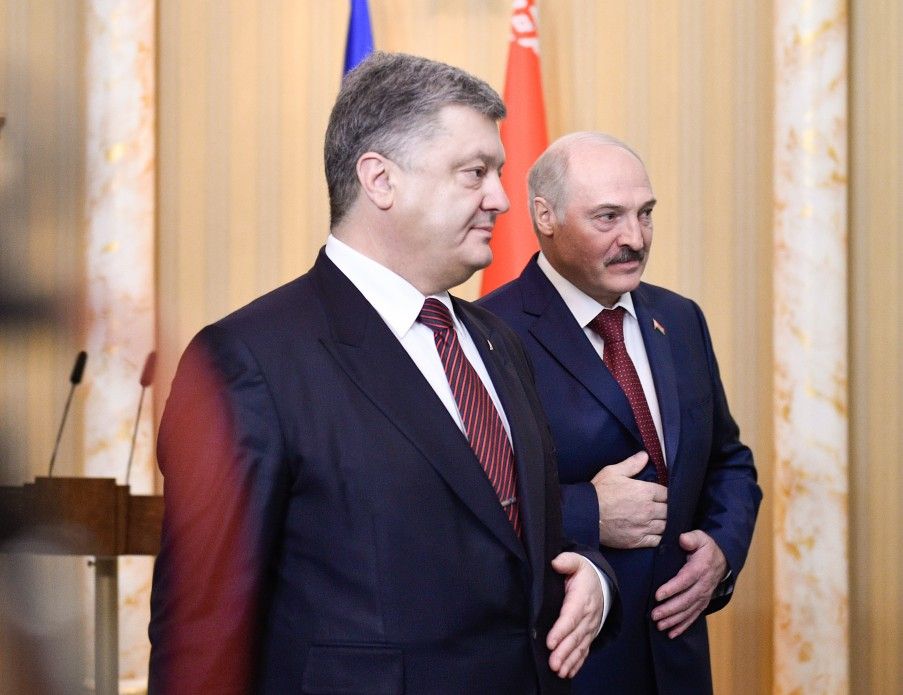 president.gov.ua
"I have no doubts in the exclusively good intentions of Belarus. But it is in allied relations with Russia, and there is no confidence in Moscow," the Ukrainian president said.
Read alsoLukashenko voices position on Ukraine issue"I received a firm assurance from the head of the Belarusian state that the planned Russian-Belarussian strategic exercises West-2017 near the Ukrainian border would not turn into preparation by the Russian Federation of a bridgehead for the invasion of the Ukrainian soil from the Belarusian territory," Poroshenko added.
As UNIAN reported earlier, the Russian-Belarusian exercise West-2017 will be held in the autumn of 2017.