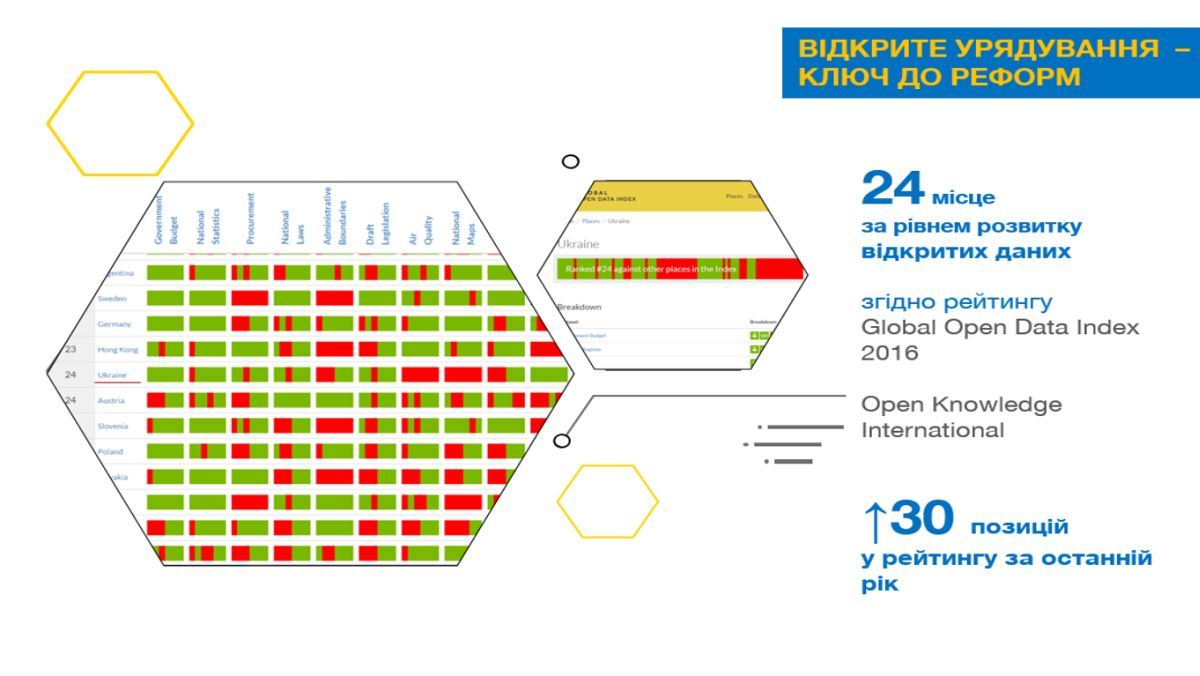 facebook.com/volodymyrgroysman
In particular, Ukraine rose by 30 points from 54th position in 2015 to 24th place.
"This is another indication of the openness of the government's activities. Over the past year, we have introduced a single open data portal, opened most of the basic registers for free access, joined the international open data charter and approved an appropriate "road map" for the open data development," Groysman wrote.
Read alsoInequality index: Ukraine ranks as world's most equal nationAustralia and Taiwan ranked first in the ranking with 79% of data openness. Next come France (73%), Great Britain (73%) and Canada (69%).
The neighboring positions with Ukraine (49%) were taken by Hong Kong (50%) and Poland (47%). The data openness in Austria and Slovenia is assessed at the same level (49%). Russia is at the 34th spot (43%).
In total, the development of government data openness was studied in 94 countries.