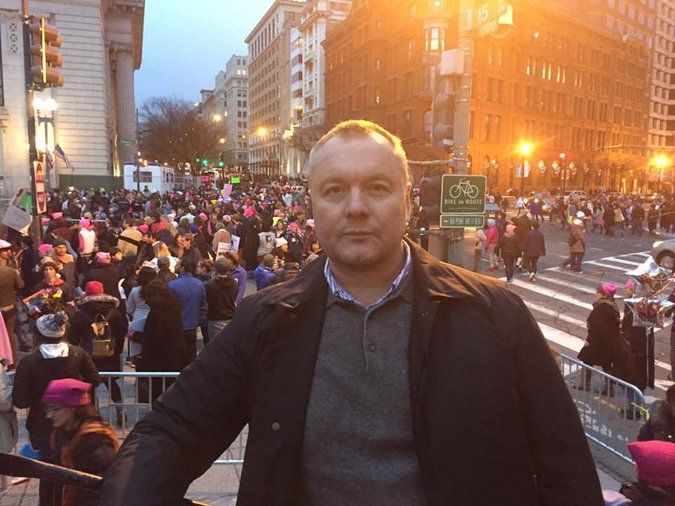 New York Times
The State Migration Service reported on Friday, May 5, that Andriy Artemenko was stripped of his Ukrainian citizenship by a corresponding decree of Ukrainian President Petro Poroshenko.
"The President of Ukraine issued a decree on the loss of citizenship of Ukraine by persons who did not fulfill an obligation to terminate foreign citizenship, as well as those who voluntarily obtained citizenship of foreign states," the report says.
Read alsoUkrainian MP plans to travel to Washington to push peace plan – mediaInformation regarding Artemenko, provided by the Prosecutor  General's Office of Ukraine through the Ministry of Internal Affairs of Ukraine, was worked through by the State Migration Service of Ukraine and forwarded for consideration by the Commission on Citizenship under the President of Ukraine, according to the report.
According to the Constitution of Ukraine, the President of Ukraine decides on the loss of Ukrainian citizenship based on the findings of the Commission on Citizenship.
Read also"No time for freelancing" in Ukraine-Russia settlement behind Kyiv back - NYTAs UNIAN reported earlier, Andriy Artemenko came into a global spotlight as he reportedly tried to present to Donald Trump's team a so-called "peace plan" providing for a Ukrainian referendum on leasing Crimea to Russia for 50 or 100 years and amnesty for most of the militants in Donbas, along with the withdrawal of Russian forces from eastern Ukraine. 
This was all done behind the backs of Kyiv, the State Department and most everyone else, NYT wrote.
The Kremlin denied it was aware of the plan, while the Ukrainian government was livid, and prosecutors in Kyiv are probing Artemenko whether he has committed treason.