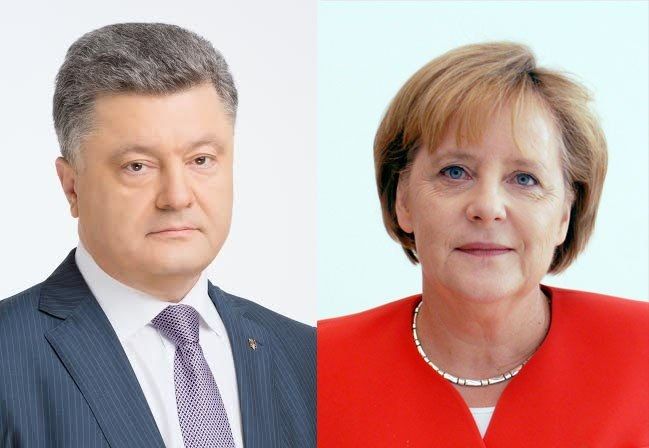 Photo from twitter.com/poroshenko
The parties honored the memory of the deceased in the World War II. Merkel noted the role of Ukrainians in the fight against Nazism, the press service reports.
The two leaders discussed the situation in Donbas and underlined priority of fulfilling the security component of the Minsk agreements. The president emphasized the inadmissibility of holding any demonstrations of military equipment under the guise of "parades" in the occupied territories on May 9.
Read alsoMerkel on Donbas: first, truce needed, then political part of Minsk II accords can be implementedPoroshenko and Merkel also condemned the attacks on the OSCE representatives and systemic interference in their work. They emphasized the importance of holding investigation and punishment of those guilty in the attack on the OSCE patrol that took place on April 23.
The parties also stressed the necessity of liberation of hostages.
Merkel informed Poroshenko on the aftermath of her negotiations in Russia on May 2.
The two leaders underscored the need for continuing work in the Normandy format, particularly with the participation of the newly elected President of France. They also agreed on the further schedule of bilateral meetings at the highest level.