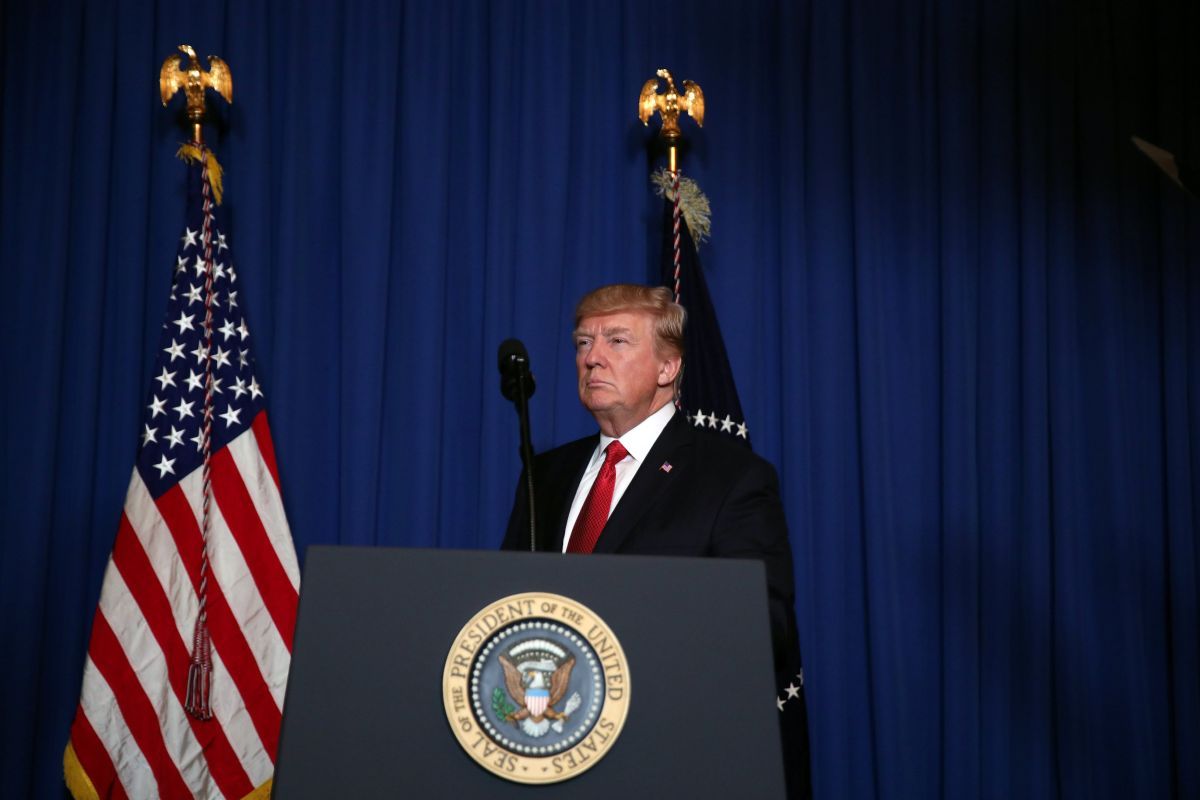 REUTERS
"We strongly encourage you to meet with senior leaders from Ukraine, including President Petro Poroshenko, in advance of any official meetings with senior Russian officials including Russian President Vladimir Putin," the letter reads.
"Meeting with democratically elected representatives from Ukraine would send a strong signal that the United States continues to prioritize our relationship with longstanding allies, and will continue our commitments to support Ukraine's sovereignty and territorial integrity in the face of ongoing aggression," the senators said.
Read alsoU.S. general wants more troops in Europe to deter Russia – mediaThey say that U.S. allies in Europe are anxiously awaiting policy direction from the U.S. Administration about U.S. commitments to NATO and other institutions that preserve the international order that has served as the framework for international stability and security since the end of the Second World War.
"Specifically, along with our most stalwart allies in Europe, we remain concerned about Russia's continued military aggression in Eastern Ukraine and ongoing occupation of Crimea," the senators said in the letter.
They drew Trump's attention to the fact that "because of Russia's destabilizing influence, approximately 10,000 people have been killed, over 20,000 wounded, and nearly 2 million internally displaced since 2014."
"This kind of instability can have far-reaching consequences for our allies and our interests in the region," the senators warned.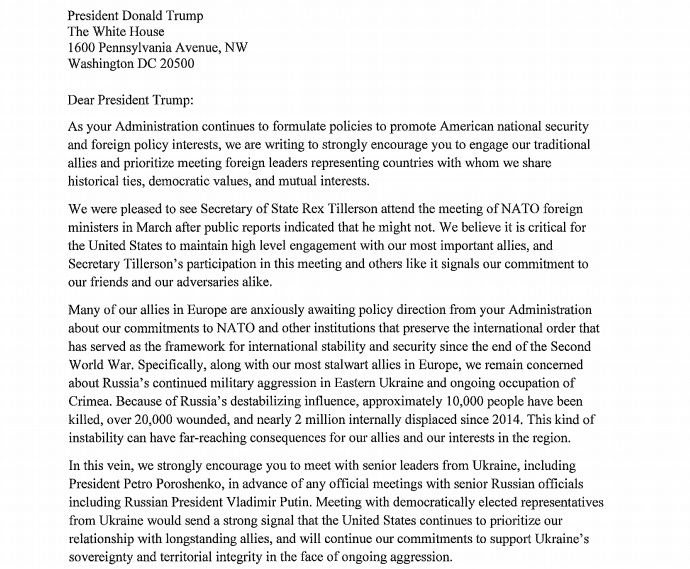 portman.senate.gov
The copy of the letter dated May 4, 2017, is posted on U.S. Senator Robert Portman's official website.
The letter is signed by Portman, as well as Robert Menendez, John McCain, Robert Casey, Jr., James Inhofe, and Jeanne Shaheen.
As UNIAN reported earlier, Poroshenko will meet with Trump after the sides agree on the agenda.