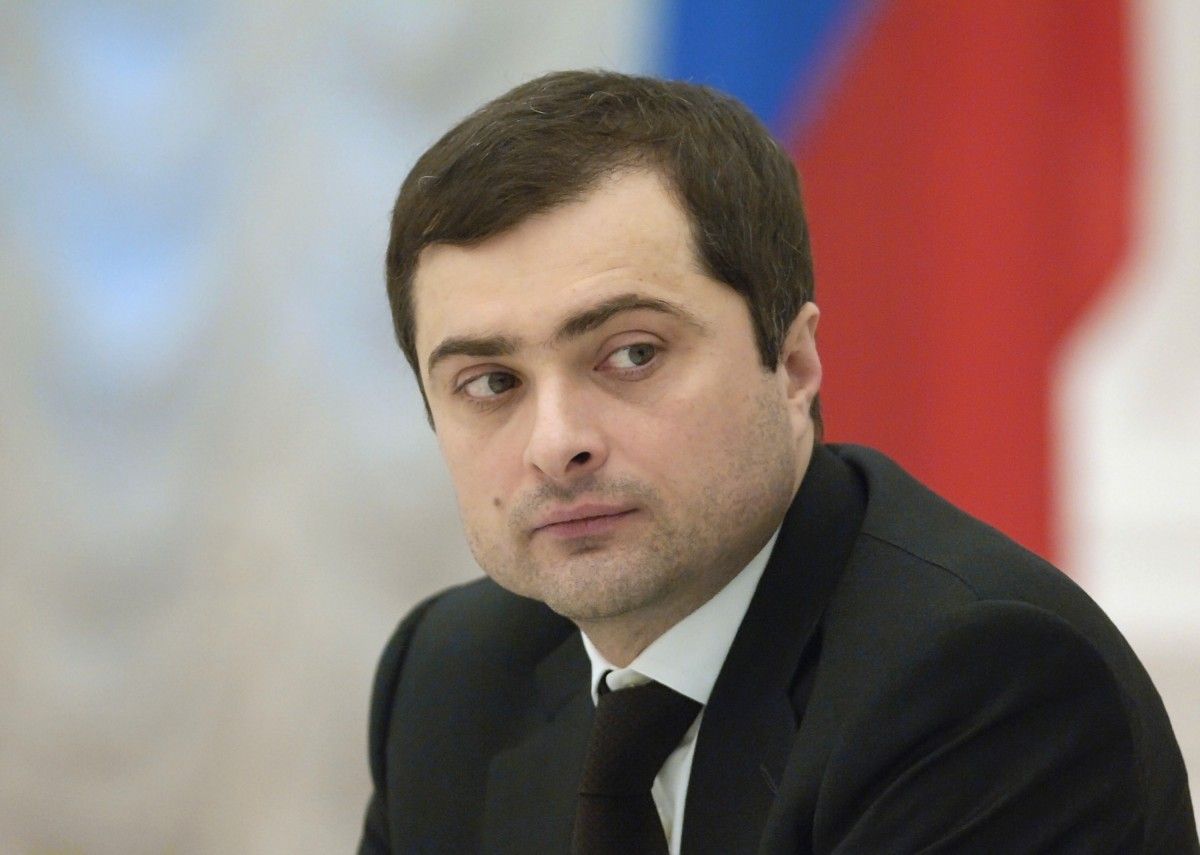 REUTERS
Their comments to Reuters shed light on the role played by the secretive Vladislav Surkov, who has long been at the Russian president's side. The Kremlin says his official role is to advise Putin on Ukraine, where the rebels are fighting government forces.
The extent of his influence and powers has not been spelled out or acknowledged by the Kremlin which casts its role in the conflict as one where it has influence but is not a protagonist.
 The three men who have held senior roles in the separatist movement in eastern Ukraine have explained in detail how Surkov controls the situation on the ground via handpicked proxies who give him regular situation reports, used aides to arrange elections there, and has worked to build power structures that are responsive to Moscow's wishes.
"Any call from Moscow was viewed as a call from the office of Lord God himself and... was implemented immediately," recalled Alexei Alexandrov, one of the leaders of the separatist rebellion in Donetsk who has since left the area in eastern Ukraine. Two other separatists corroborated his account, but declined to be identified.
Surkov helped Putin engineer Russia's tightly controlled political system and coined the term "sovereign democracy" which the Kremlin uses to describe that system.
Viewed in the West as one of the architects of Russia's annexation of the Crimea peninsula from Ukraine in 2014, Surkov was blacklisted from entering the United States and the European Union in March of that year.
    The separatists who came forward to describe Surkov's role say he also played a key role in the appointment of Alexander Zakharchenko as leader of the self-proclaimed "Donetsk People's Republic" (DPR).
At the time, the Donetsk rebels had been led by two men who described themselves as volunteers from Russia. Far-right former journalist Alexander Borodai was the political chief, and Igor Strelkov, who said he was a former agent in Russia's federal security service (FSB), was the military commander.
Moscow wanted them replaced by a local to try to show the West that the uprising was a grassroots phenomenon, Borodai told Reuters. It picked Zakharchenko, whom it viewed as easy to control, said one of the three ex-separatist sources.  
After what Alexandrov described as a verbal order from Surkov's office, Borodai and Strelkov quietly stepped down so that Zakharchenko could take over.
After Zakharchenko was made leader of the Donetsk separatists, the region held an election which confirmed him in office. A team of Russians who worked for Surkov arrived in Donetsk to help run Zakharchenko's campaign, said Alexandrov.
Ukraine and its Western allies then rejected the vote. Separatists shrugged that rejection off, however, and Moscow suggested the Ukrainian government could now negotiate directly with the separatists, an offer Kyiv spurned.
Surkov's election team did not tell anyone in Donetsk their real names, and used military-style radio call signs instead.
Asked how he knew they worked for Surkov, Alexandrov said: "They didn't hide it. They announced it loudly at the first opportunity." 
Five sources, including one close to the presidential administration and another who worked with Surkov in the Kremlin, said Surkov has regular meetings with separatist leaders, both in the breakaway territory and in Russia.
They say his involvement continues now, three years on from the start of the rebellion in eastern Ukraine.
Read alsoRussia funds and manages conflict in Ukraine, leaks show – Atlantic CouncilAlexandrov said he met Surkov in Moscow in August 2014. Another of the former separatist leaders said his most recent meeting with Surkov in Moscow was in November last year.
Surkov also had at least three meetings last year with Victoria Nuland when she was U.S. Under-Secretary of State for European Affairs -- in January, May and June -- according to the U.S. embassy in Moscow.
Her meeting with Surkov in June in Moscow was "thorough and constructive," the U.S. embassy said.
But the sources who spoke to Reuters said Surkov's true role went far beyond acting as a peace broker.
Read alsoTrump Administration expected to open diplomatic channel with Putin aide SurkovSurkov's activities, which began at least six months before the internationally-brokered Minsk peace deal, focused on choosing personnel to take senior posts, on creating a structure for the separatist administration, on formulating a media strategy for the separatists and planning local elections, according to the people who spoke to Reuters.
After meeting Surkov in May, Nuland had warned that such elections, organized by the separatists without Ukrainian government involvement, would be ignored by Washington.