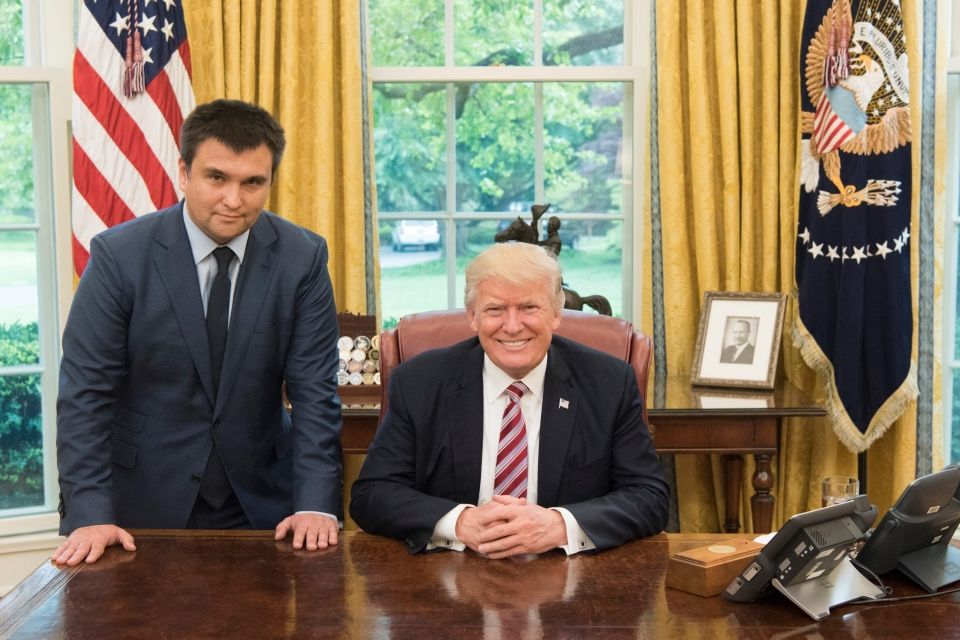 Ukraine's embassy in the U.S.
"This is an issue, which I discussed at numerous meetings. First, the United States is ready to be further involved in making Russia implement Minsk Agreements, which is one of the key priorities. In what form? It could be shaped in a separate dimension, very closely coordinated with the Normandy format. It could also be a way to attract the United States in parallel lines to individual elements of interaction within the Normandy format," Klimkin said.
These issues are now being discussed, according to Ukraine's foreign minister.
Read alsoTrump reaffirms desire to work with Ukraine to peacefully resolve Donbas crisisAs UNIAN reported, on May 10, President of the United States Donald Trump received Ukraine's Foreign Minister Pavlo Klimkin at the White House. This meeting was preceded by talks between Minister Klimkin and U.S. Vice President Michael Pence.
As a result of these meetings, the White House said Donald Trump expressed his will to work with Ukraine to peacefully resolve the Donbas crisis.
Read alsoTrump meets with Ukraine's Foreign MinisterOn the same day, Russian Foreign Minister Sergey Lavrov arrived in the United States on an official visit. Following his meeting with U.S. Secretary of State Rex Tillerson, the U.S. State Department said that sanctions on Russia would remain in place. Moreover, the White House following the meeting between Trump and Lavrov stressed the Russian Federation's responsibility to fully implement the Minsk peace agreements on Donbas.