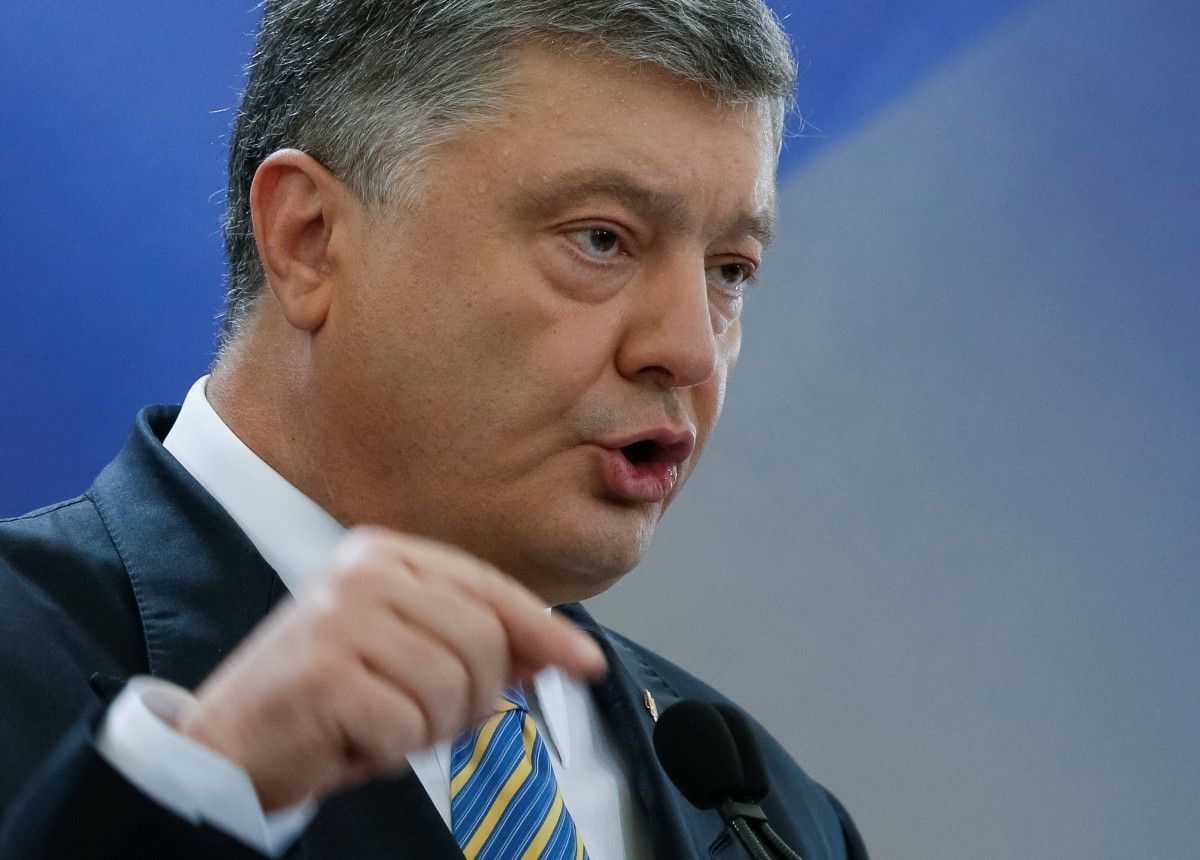 REUTERS
"The goal of e-declaration is transparency and openness. The whole country knows the assets of 1.5 or 2 million Ukrainians in power. For people to have an opportunity to ask: Where did you get your house, car? What was the origin of finance for that?" the president noted at a press conference in Kyiv on Sunday, the report reads.
He also emphasized that the law provides for criminal liability in case a declarant fails to explain the origin of the assets. "I think it is an unprecedented reform from this point of view," the president added.
Read alsoMEPs urge Ukrainian authorities to abolish e-declaration for public activistsPoroshenko also says Ukrainian society has an opportunity to examine candidates for the posts of judges thanks to the public declaration system. "Today, e-declarations are a means of testing all the judges who are Supreme Court candidates. E-declarations are reviewed during any personnel appointments, including by the selection commissions," he said.
The president agreed that the law on e-declarations is not flawless, inter alia, regarding the accountability of civil activists. He believes the Verkhovna Rada will be ready to vote for amendments in that context.
"That is why, within the working group, in a very short time, a draft law will be elaborated, consultations with our partners will be held, inter alia, from the EU and the Venice Commission. And the draft law will be tabled in parliament. We will do everything to reach consensus for the law on e-declarations to fulfill its function," Poroshenko said.
The president stressed the given law had been positively evaluated by most of the international partners of Ukraine and local public activists.