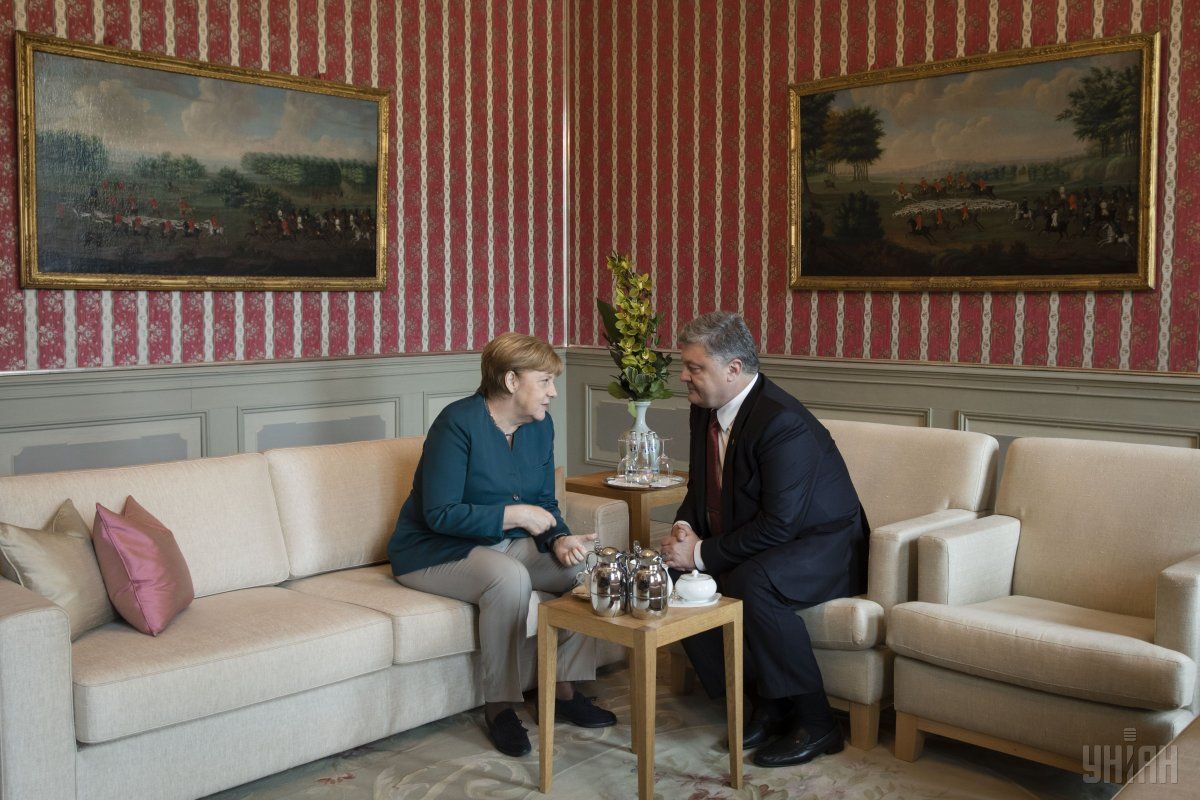 Photo from UNIAN
In Berlin, Chancellor Angela Merkel said she wanted to bring together Ukrainian President Petro Poroshenko, Russia's Vladimir Putin and France's Emmanuel Macron to discuss the continuing violence in eastern Ukraine, the German news agency DPA reported on Saturday, DW writes.
"Today our main theme will be how to improve the security situation," Merkel said. "The security situation ... is the main precondition for making further political progress."
Read alsoPoroshenko promises more active "Normandy format" soon"We must act decisively to return the Minsk process to a constructive course, and we do not see an alternative to the Minsk process," Poroshenko said.
Merkel had worked with former French President Francois Hollande to find a political solution to the conflict, and the two were in regular contact with Poroshenko and Putin in a four-way group known as the Normandy format.
The chancellor said Macron, who assumed France's presidency this month, had made it clear during talks earlier this week that he remained committed to that.
"We will continue with the Minsk process, and the Normandy format will exist," Merkel said. "We will very quickly look for possibilities for the four presidents - or three presidents and one chancellor - to be in contact with each other."