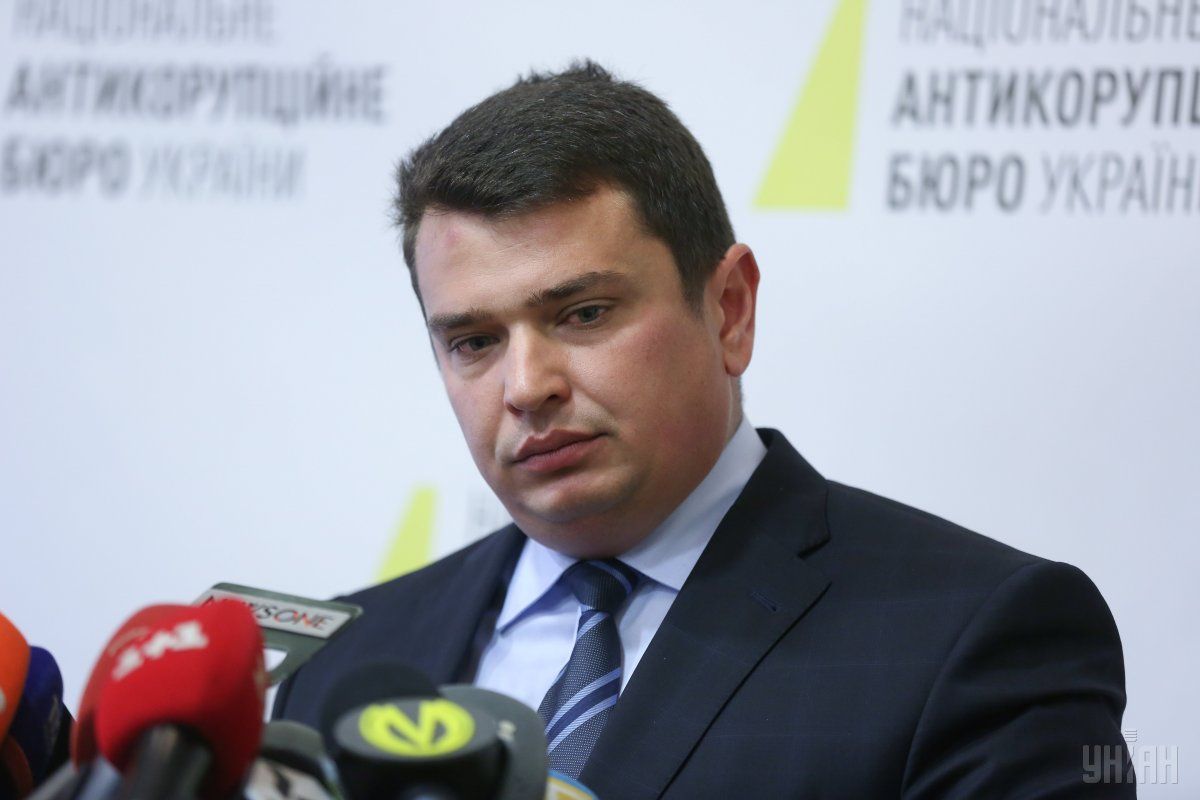 Photo from UNIAN
"Now we see that the initiatives that will help improve our fight against corruption, they actually see no movement today," said Sytnik.
He noted that the Verkhovna Rada does not always make wise decisions regarding the anti-corruption bodies, particularly in relation to the issue of establishing an Anti-Corruption Court and granting NABU the permission to independently conduct wiretapping.
He also drew attention to the fact that there are initiatives that are "aimed at limiting or altogether destroying the powers of anti-corruption bodies," and such initiatives "move through parliament procedures rather quickly."
"And after they encounter tough response from governments of G7 (governments of the United States and other partners, these attempts stop by far," Sytnik said.
Read alsoInterpol refuses to put Onyshchenko on wanted list – mediaIn this regard, he stressed that it was extremely important for the Bureau that the Anti-Corruption Court be created. In his opinion, the Anti-Corruption Court must be established within the existing judicial system, new judges should be recruited in competitive selection, so that the cases investigated by NABU could start to be heard.
According to Sytnik, a judge who considers 500-600 cases should not be hearing a case of such scale as that regarding the corruption scheme allegedly set up by MP Oleksandr Onyshchenko.
"In fact, if hearings in such cases are appointed once a month, given that the judge has not been corrupted in this case, we will see the result in 10 years," he said.
"Such a process can suit neither us, nor civil society," said Sytnik.
Read alsoNABU marks 2nd anniversary: probe underway in cases into UAH 85 bln damage to state budgetHe expressed the hope that the issue of creating an Anticorruption Court would be resolved.
"This court can be created before the end of 2017 if there is political will and appropriate legislation," Sytnik summed up.
As UNIAN reported, today the Prosecutor General of Ukraine Yuriy Lutsenko said that he supported the creation of an anti-corruption chamber under the court instead of the Anti-Corruption Court.
Read alsoOff the wanted list: What prevents Interpol from searching for Yanukovych and Co"I advocate the idea that this chamber be created based on the existing criminal court. It shouldn't be a separately created court, but one within an already existing judicial institution. This will shorten by years the path to the practical creation of this chamber," he said.
*** In a memorandum between Ukraine and the International Monetary Fund, following the results of the third revision of the Extended Fund Facility, it is stated that the Anti-Corruption Court should start its operation before the end of March 2018.